Hennessy is paving a new approach for a promising future in China
Our relationship with Hennessy began in the early 1990s. From that time on, there remained a unique cognac phenomenon between Hennessy and Chinese drinkers in the South of China for nearly 30 years.
Our esteemed Cognac Partner, Mr. Roch Hennessy, was an eighth generation Hennessy family descendant that recently flew to Guangzhou to make a visit to Triwin, complimenting the service innovation with high quality and professional indicators in a price-competitive environment. At the same time, he and Mrs. Vivi Shen, General Manager of Triwin, had a deep discussion on how Cognac could find new footholds in Chinese traditional culture.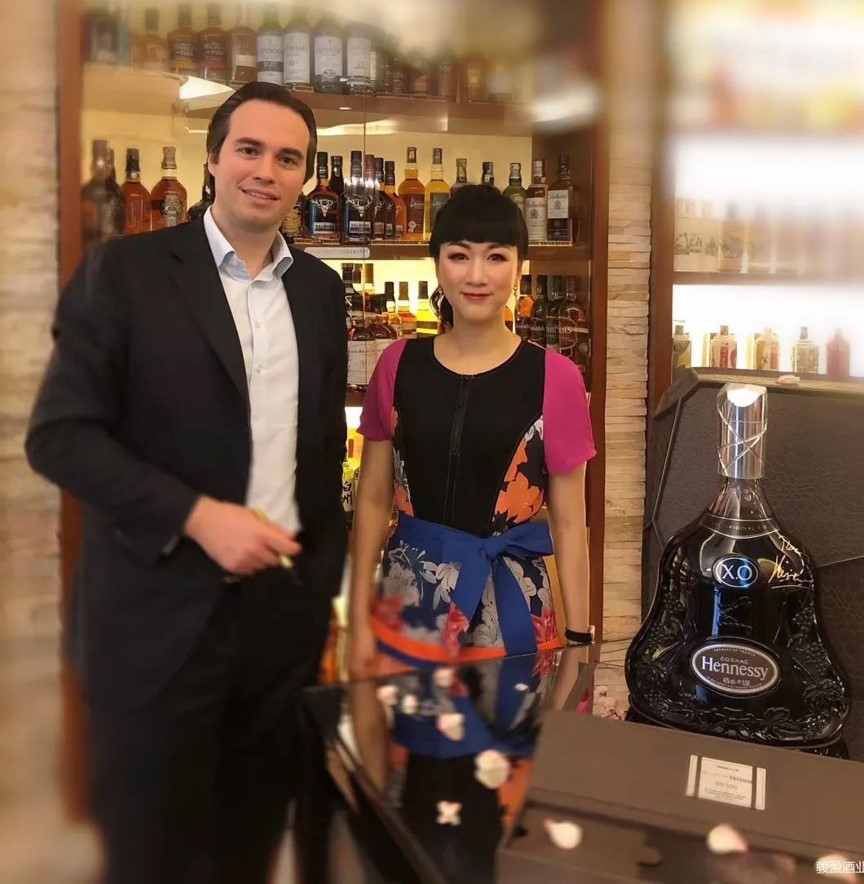 Photo: Mr. Roch Hennessy (left) ; Mrs. Vivi Shen (right)
Driving Brand Identity by Cultural Resonance
At the end of the 18th century, Hennessy began to grow in all four corners of the globe, starting with the United States. At the beginning of the 19th century, the House set its sights on Australia and Southeast Asia, The South American, Japanese and Chinese markets were conquered in turn.
Each time upon entering new countries, Hennessy discovered similarities between brands and their local culture. Chinese cuisine is extensive and profound, with exotic numerous ingredients quite complementary to cognac's identity for selection, aging and finally blending. Mr. Roch Hennessy said, "There is a very harmonious connection between Hennessy X.O. and Chinese cuisine, one that even French food has not yet reached."
Mrs. Vivi Shen, General Manager of Triwin, has deeply agree with Mr. Hennessy's insight. When entering new consumption scenarios, sharing of cultures is particularly important. Cognac is rich in meaning on Chinese dining culture, and acts as a finishing touch for the sublimation of taste. At present, separate from Guangdong and Fujian, there are still many areas in China where consumers are relatively unfamiliar with Hennessy and Cognac. By relating and complementing Chinese cuisine, Hennessy's consumer identity is displayed in various product lines, so that customers of different regions, gender, and age levels have the opportunity to experience the unique flavor of Hennessy's food pairing. That would be a strong prove that cognac could be in turn with aspiration of young generation particularly and break with traditional spirits model.
Creating Food & Wine Pairing with Hennessey Golden Rule
Mr. Chen Xiaoqing, a famous documentary film director, once described his understanding on food pairing like this: "We have never tied ourselves to a dull food list. With the understanding of food, people seek the inspiration of food collocation in constant attempts. The ideal match, in Chinese, is called a golden encounter.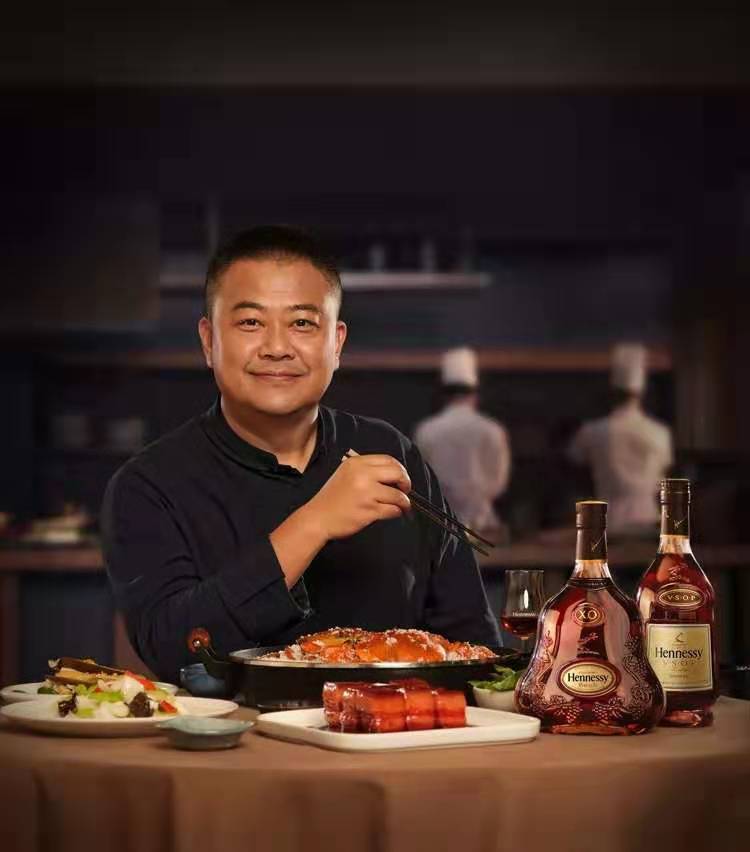 Photo: Mr. Chen Xiaoqing,famous documentary film director
Hennessy knows that great taste on the dining table takes place when certain ingredients encounter a specific Hennessy cognac, producing acute changes most would deem surprise. They reinforce each other and make familiar cognacs and dishes glow with new flavor. They are like miraculous chemical reactions, which have the potential to enhance the entire dining experience. Hennessy brings with it the golden rule of dining, which makes Chinese gourmet glow with a brand new and memorable experience.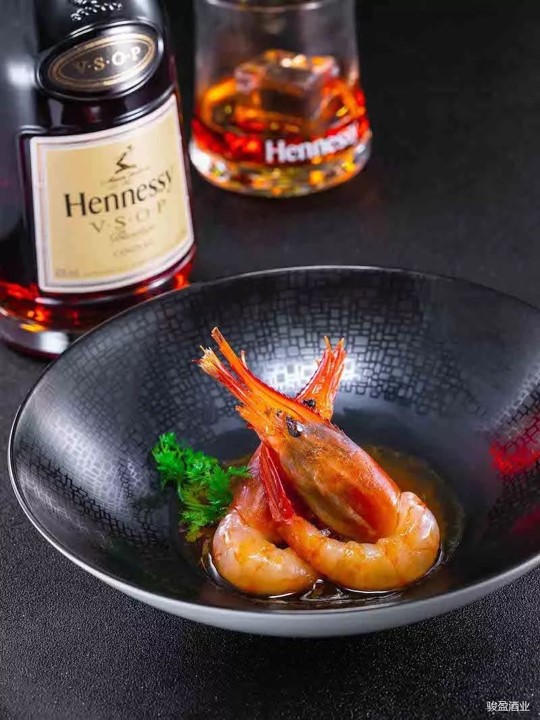 Spot Prawn tastes crisp and gives off a sweet mouth feel. The plum candy source is hidden in sweet and sour smoothness. When I met the Hennessy V.S.O.P with ice, not only were the symbolic taste of the dishes apparent, but the overall aroma of flowers and fruits was enhanced.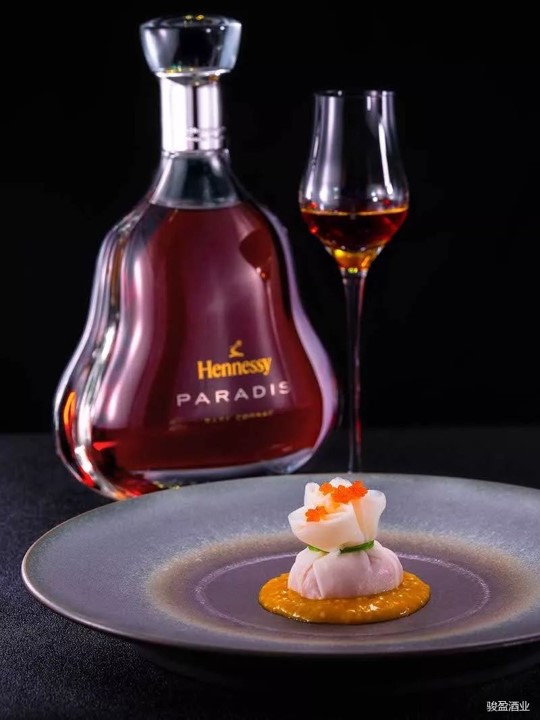 Traditional Cantonese golden soup with crab meat, wrapped in a soft egg crepe and seafood combination: all in one word, "Delicate!"
The famous Suzhou cherry meat, after several hours of cooking, it just melts in your mouth. . The collision of fermented red bean curd and iced Hennessy V.S.O.P. brings a burst of sweetness.
The abalone, decorated with delicate Shishos, uses fragrance as a memory tag on the tip of the tongue to stimulate the fragrance of Hennessy X. O.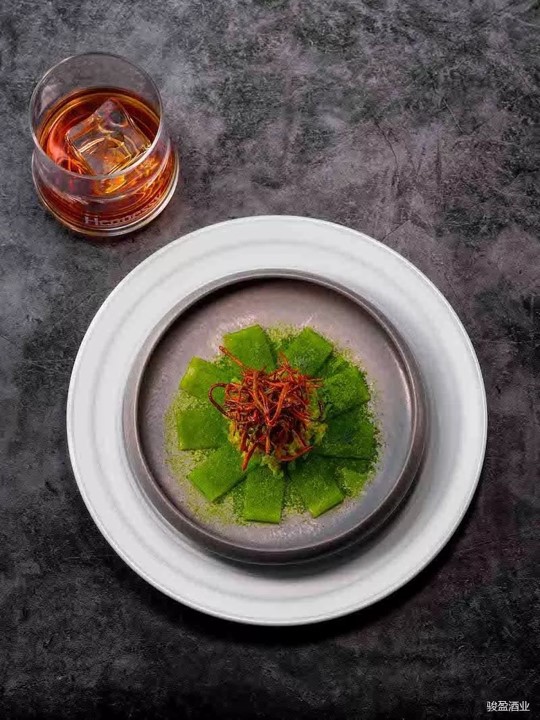 Coupled with Hennessy V.S.O.P. and ice, snow crabs create a fresh and tender taste. By frying cordyceps sinensis flowers at low fired temperature and adding white truffle, the taste of snow crabs are peeled away layer by layer, highlighting the essence of food taste.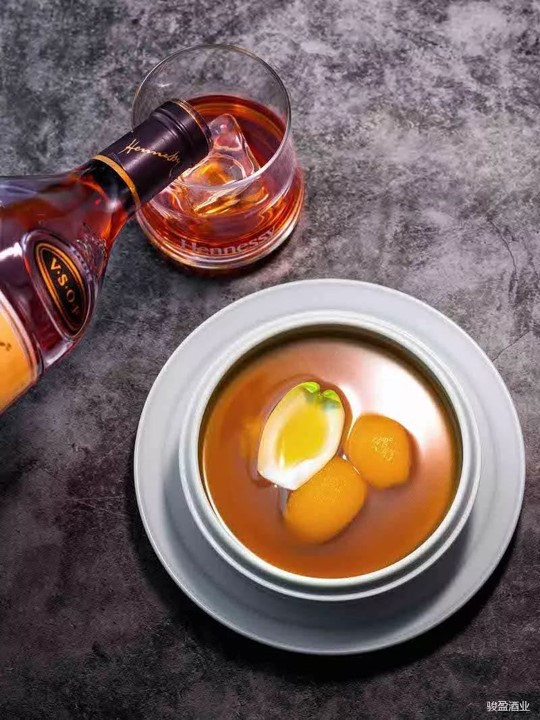 Artichoke loquat soup and iced Hennessy V.S.O.P "on the same platform", to stimulate a fresh sweet fruit hints.