The Glenlivet Master Distiller Mr. Alan Winchester Presents Rare New Single Cask Edition at 2019 China Tour for Whisky Collectors in Southern China
In early August, Mr. Alan Winchester, the Master Distiller and Guardian of Glenlivet Single Malt Whisky, marked his first trip to China with the release of a new rare series named The Glenlivet Single Cask Edition.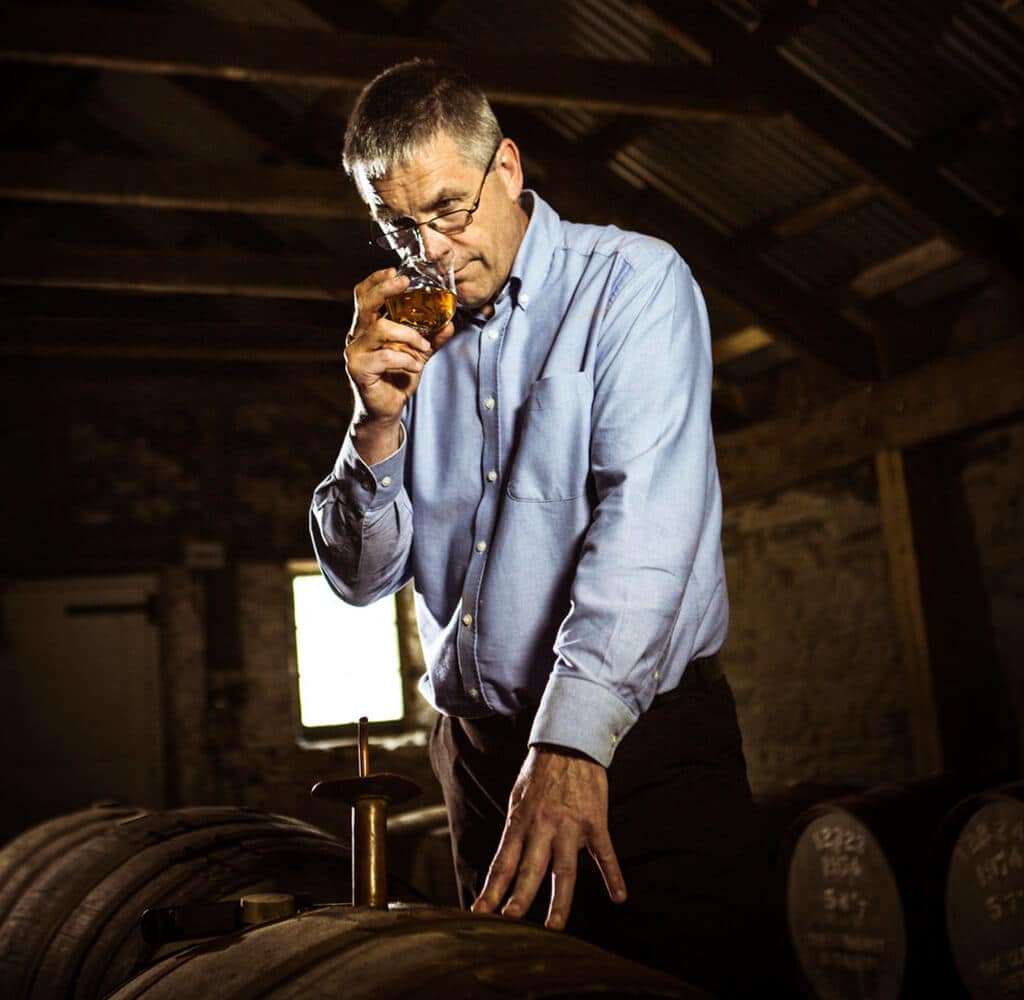 Photo: Mr. Alan Winchester
The Glenlivet Master Distiller


TRIWIN is The Glenlivet Master Distiller's foremost preferred destination in Southern China
TRIWIN was the designated first stop upon the Master Distiller's arrival in Southern China, aside from Guangzhou playing a large role in the Pearl River Delta region's single malt whisky field, more importantly, TRIWIN remains a leader among single cask consultancy providers. Based out of Guangzhou, TRIWIN is led by Mrs. Vivi Shen, a respected Whisky Collection Adviser. Among her experience, is profound knowledge of single casks and a high professional reputation established by whisky collectors in China – hence Mr. Winchester's first destination being TRIWIN.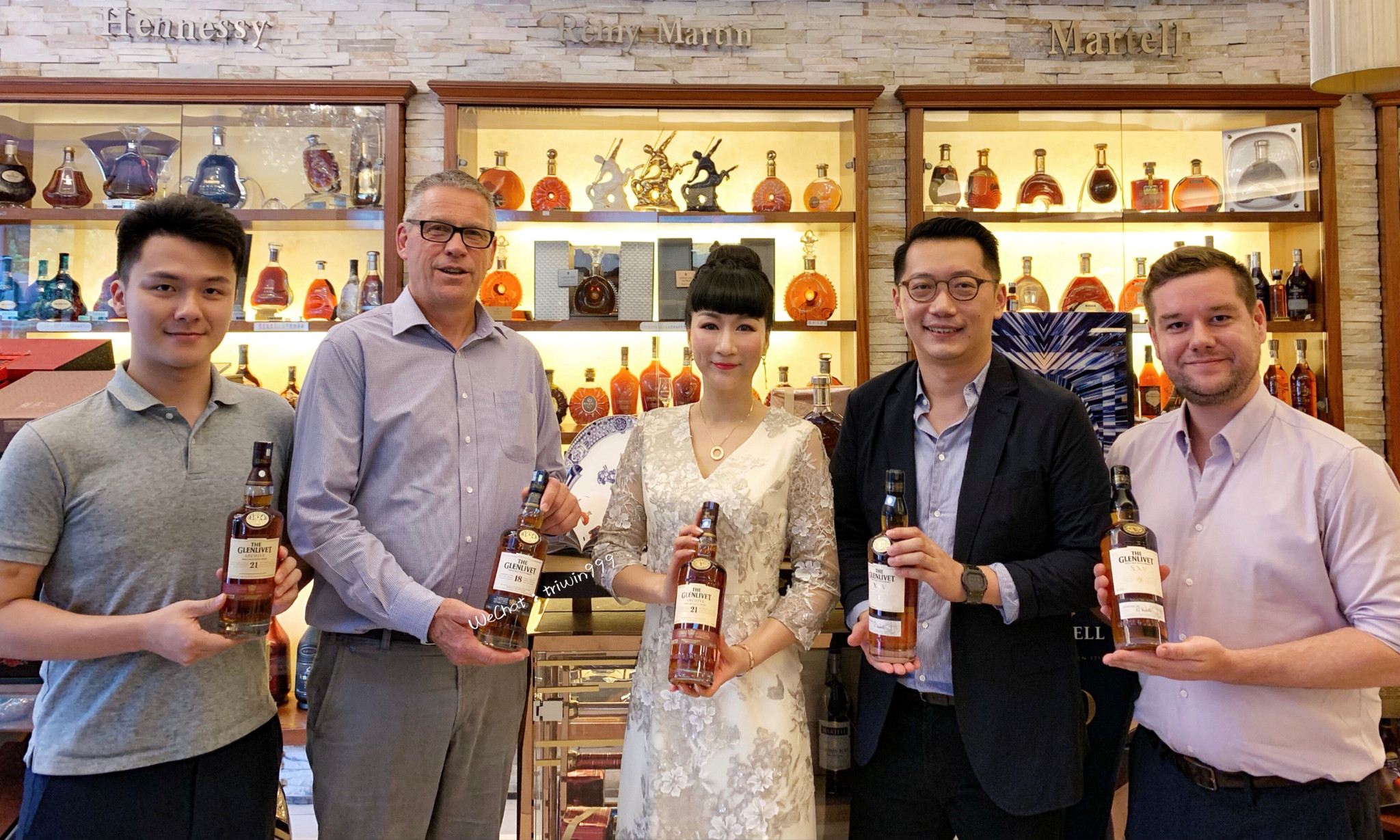 Mr. Jing Chiu
The Glenlivet Brand Ambassador – China
Mr. Alan Winchester
The Glenlivet Master Distiller
Mrs. Vivi Shen
Mr. Vincent Ge
Associate Trade Marketing Director, Pernod Ricard China (Greater South)
Mr. Peter Gill
The Glenlivet Brand Manager
"I'm so very appreciative of the trip Mr. Alan Winchester undertook in visiting us, in addition to the conversations we shared on the Development Path of single casks.
During the 40 years following China's opening and reform, our people as a whole have made considerable progress in consumption awareness and consumption maturity.
Given the long-term observations at TRIWIN covering over 30 years, there are growing numbers of whisky fans in China who have reached particularity in the structural understanding or preference of whisky on par with their foreign counterparts. Conventional products cease to be as satisfying as they once were, and focus is inevitably shifting to vintage, limited edition, and collectible single cask whisky.
The Glenlivet Single Cask Edition is regarded as one of the target collections on the world's collectors list, whereas its availability was previously limited to specific markets. For example, The Glenlivet Single Cask Edition Series was initially launched at London Heathrow featuring 222 bottles of 25 Yo American Oak limited editions – which are all currently sold out. Today, I am abundantly pleased to see Mr. Alan Winchester introduce a collection of such rarity to the Chinese market, including two high aged single casks (22 Yo and 27Yo) which are limited launchs to Southern China - exciting news for all Chinese whisky collectors." - Vivi Shen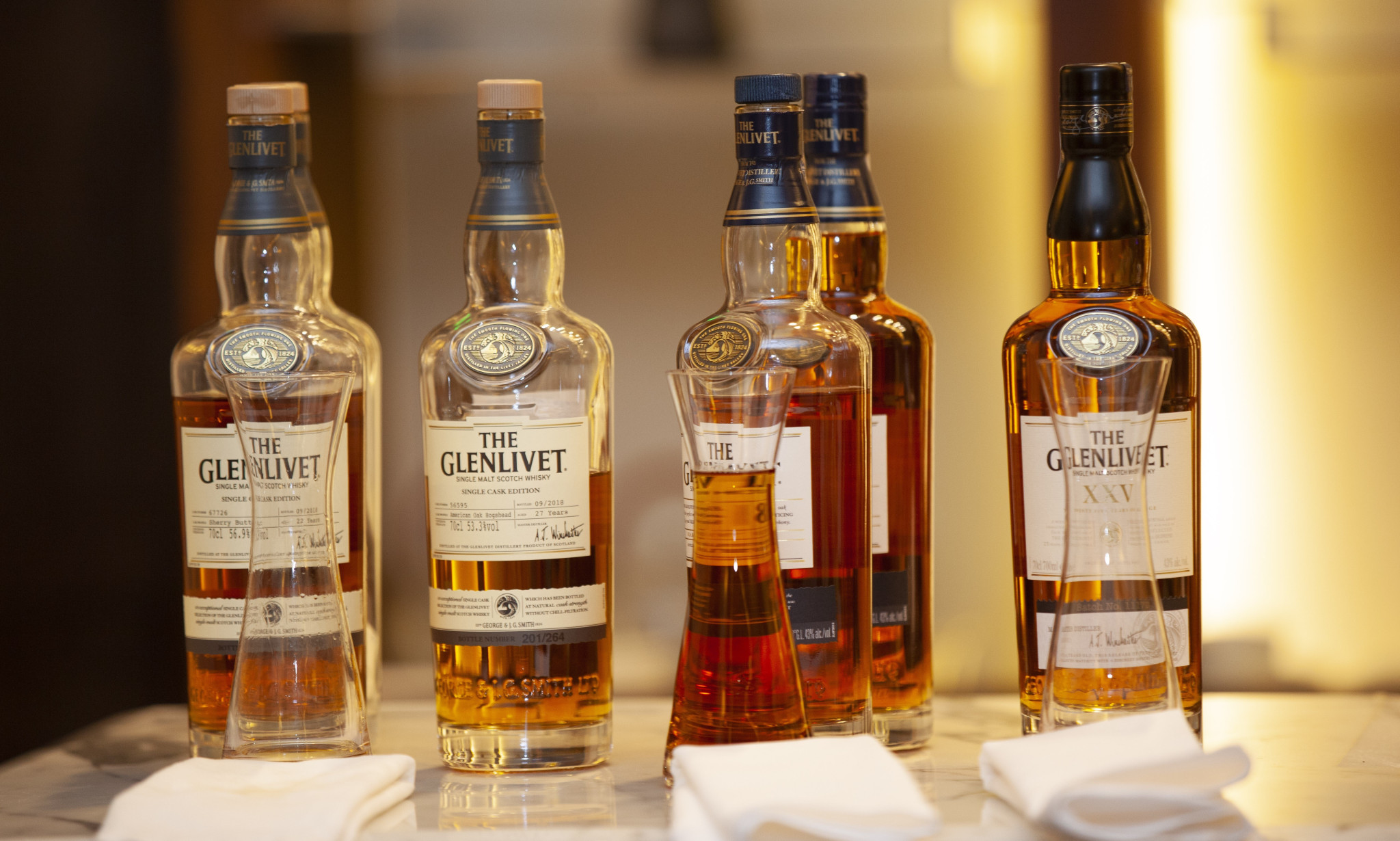 Far Left: The Glenlivet Single Cask Edition – 22 Yo
Second Refill Sherry Cask, limited offer 470 bottles
Left: The Glenlivet Single Cask Edition – 27 Yo
First Fill Hogshead, limited offer 263 bottles
The Glenlivet Single Cask Edition, being one of the rarest series, upholds the excellent standards of The Glenlivet brand essence as always. It adheres to cask strength bottles and are non-chill-filtered, which helps to accurately capture the abundance of original character, thereby displaying the brand's unique quality. Each single cask in this series is meticulously hand selected before being presented to whisky connoisseurs. It possesses a unique rare and precious flavor that simply cannot be mimicked.

Mr. Alan Winchester, Master Distiller, proudly introduces The Glenlivet Single Cask Limited Edition, saying:
"Single malt whisky enthusiasts can learn about the most unique works of The Glenlivet essence in history through The Glenlivet Single Cask Limited Edition. Possessing unique brand history and outstanding quality, the series perfectly deduces the integration of new spirit through cask and time, and achieves a taste of unambiguous classic whisky.
This entire series of new collection not only exhibits original characteristics and classical flavor provided by oak barrels, but also facilitates a pure experience of single malt whisky tasting. I believe that George Smith, the founder of The Glenlivet and pioneer of the Speyside style, would also commend this series."
The Glenlivet Single Cask Edition Through A Collector's Eyes
The Glenlivet Single Cask Edition is unique through each cask and can never be replicated. This contributes to the purity, rarity, and exquisite quality that attracts my attention and that of connoisseurs around the world.