The World's First DWA Approved Program Provider Has Been Authorized; Diageo Whisky Academy Penetration Strategy to Solidify Throughout China Over the Next Decade
The First DWA Approved Program Provider in Greater China to Receive Official Authorization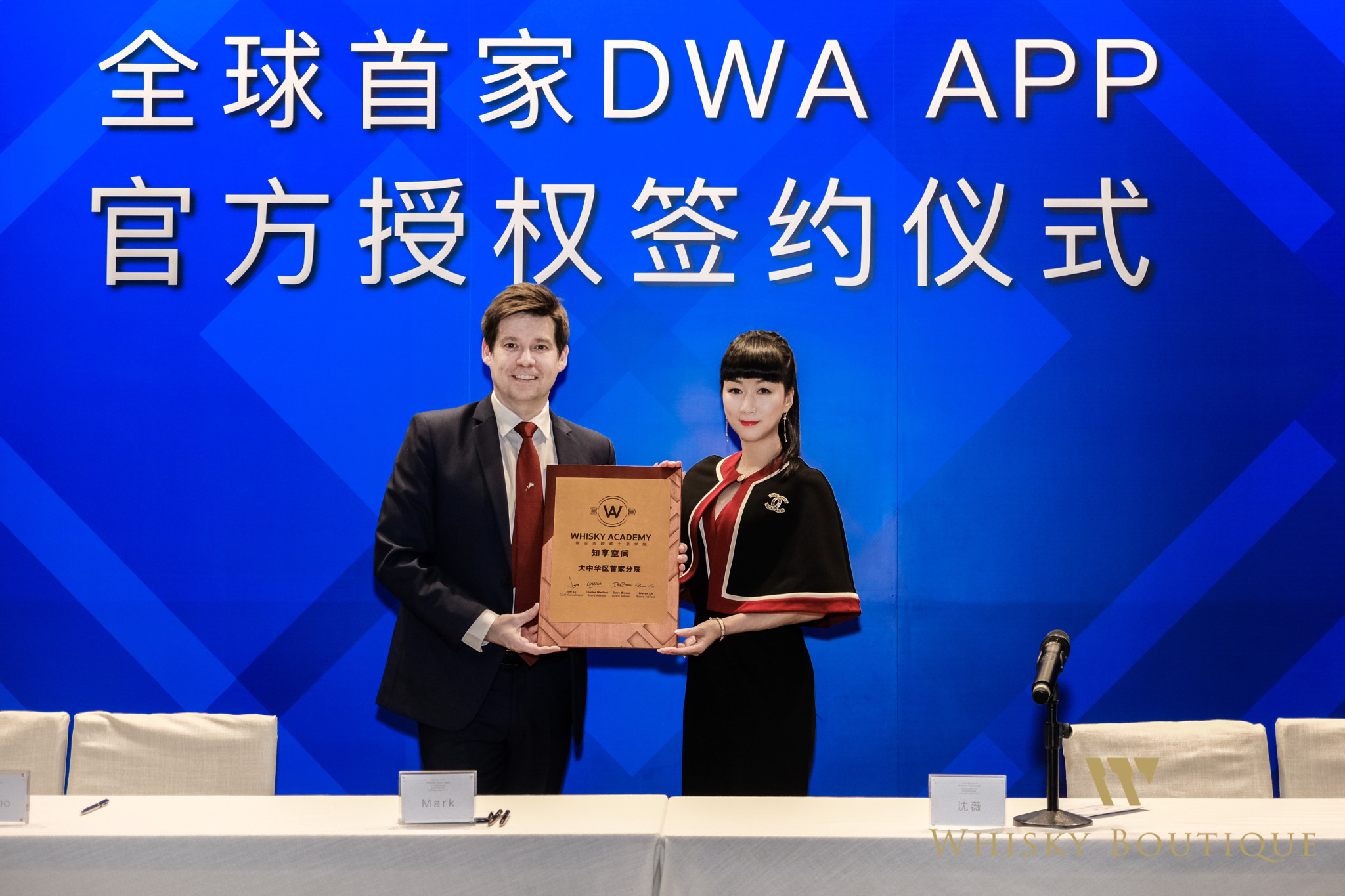 Mr. Mark Edwards
,
Diageo Representative
Mrs. Vivi Shen

, TRIWIN Representative
Diageo Officially Authorizes TRIWIN
as a
Strategic Partner in the First DWA Branch
The world-renowned professional whisky education experience has offered programs for high-end consumers in the Asian Whisky market for many years - DWA Level 1, 2, and 3 courses. Within the Greater Bay Area (Guangzhou, China's Guangdong, Hong Kong, and Macau), a ten-year DWA penetration strategy will solidify over the next decade in Greater China. As a founding member of the Scotch Whisky Association, Diageo, a world leading company in premium drinks, held a grand ceremony at Rosewood Hotel, Guangzhou, China, and officially authorized the world's first DWA APP (Approved Program Provider).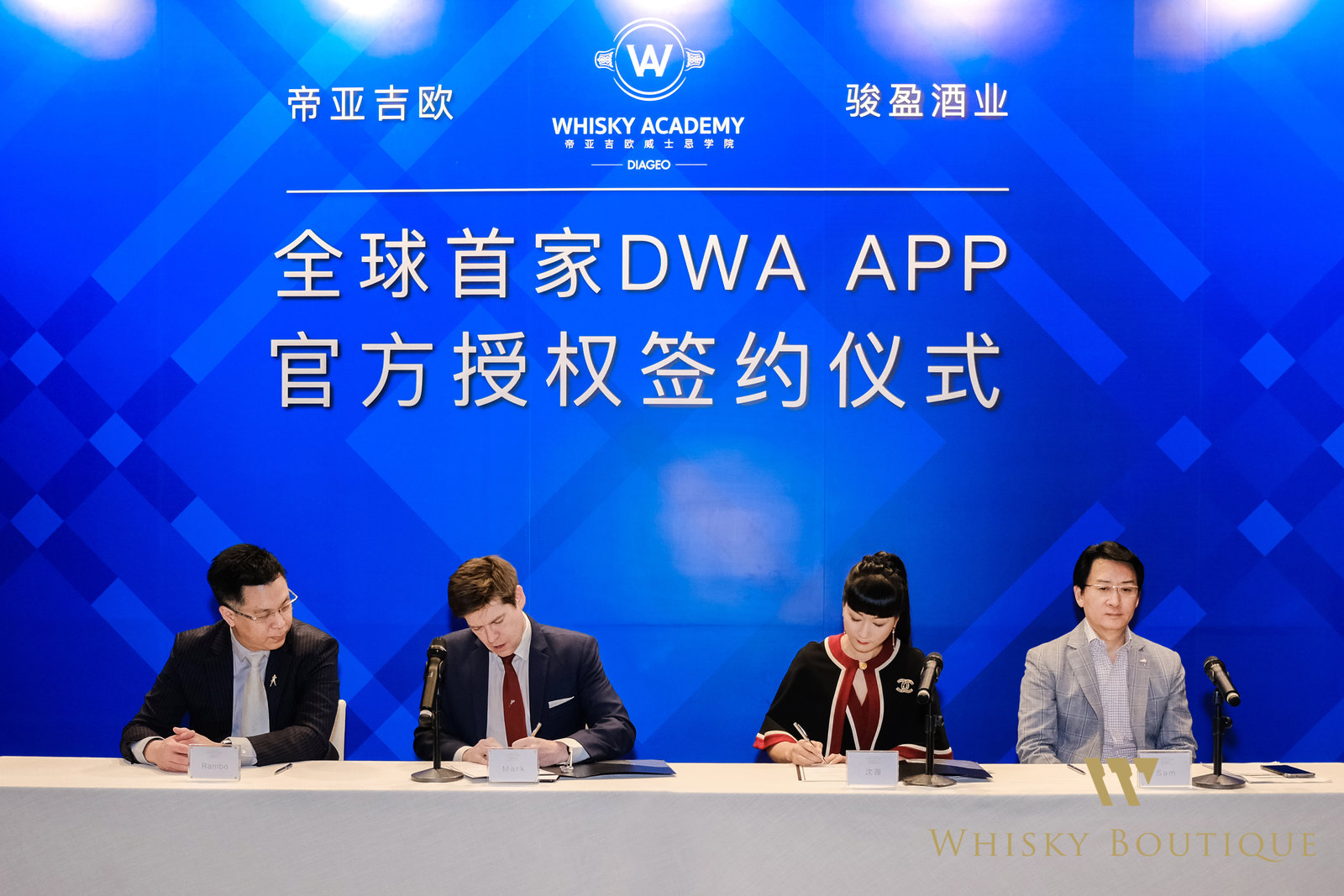 Mr. Rambo Chang

, Marketing Director of Diageo (China)

Mr. Mark Edwards

, General Manager of Diageo (China)

Mrs. Vivi Shen

, General Manager of TRIWIN
Mr. Sam Lu

, DWA APP authorized contract witness;
Chief Consultant - DWA, L3 Mentor of DWA

The World's First DWA APP
TRIWIN has become the first global strategic partner to be included in the DWA APP operation by virtue of its market reputation for specializing in high-end whisky and single cask consultations. The strategic signing ceremony marks a precedent for the knowledge and cultural exchange of whisky in Greater China, withheld opening of chapter 4.0 in the foreseeable future.
The World's First Official DWA APP Signing Ceremony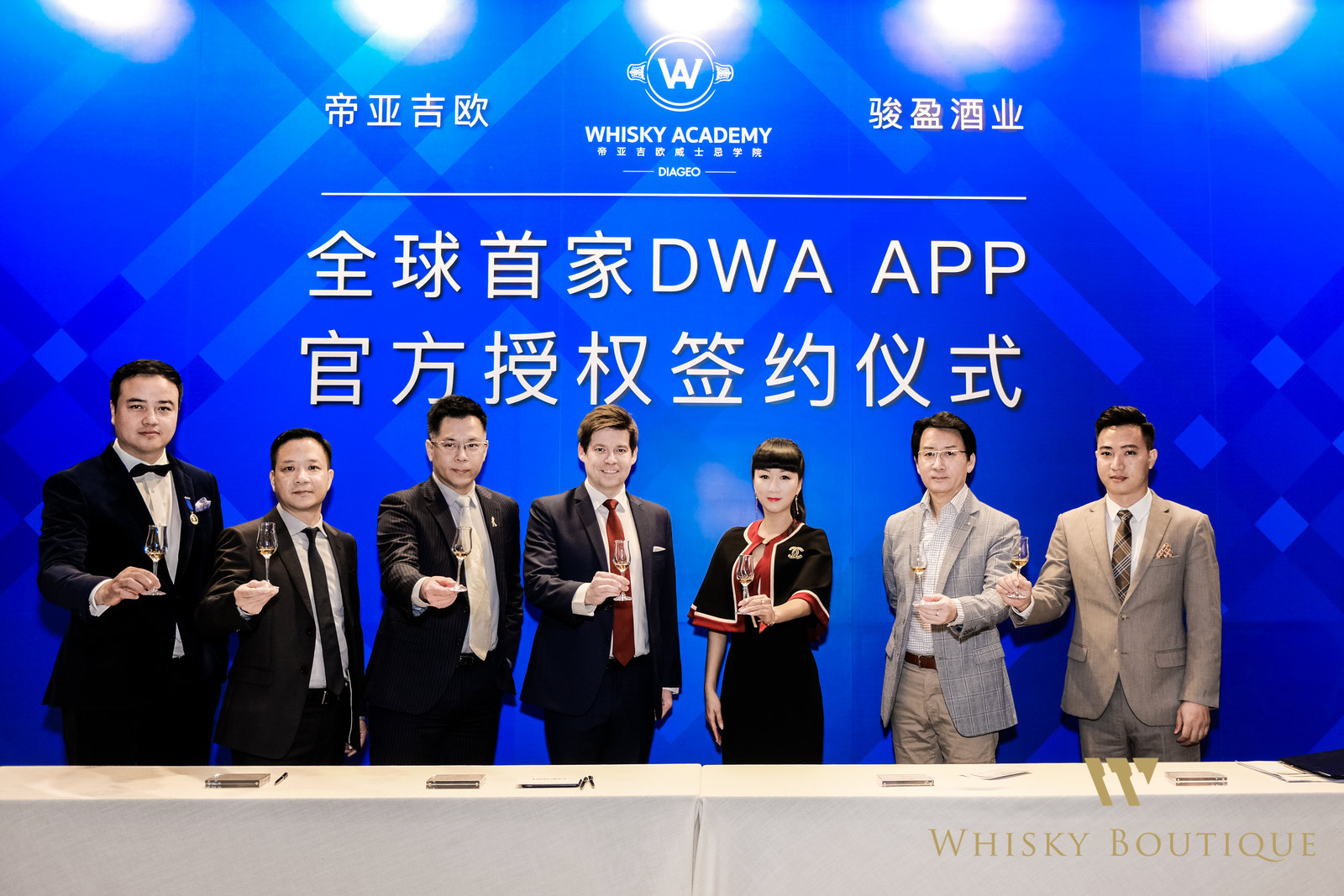 Mr. Rin Shen

, DWA Level 2 Certified Mentor
Mr. WeiJie Deng

, Sales Director of Diageo South China
Mr. Rambo Chang

, Marketing Director of Diageo (China)
Mr. Mark Edwards

, General Manager of Diageo (China)
Mrs. Vivi Shen

, General Manager of TRIWIN
Mr. Sam Lu

,

DWA APP authorized contract witness;
Chief Consultant - DWA, L3 Mentor of DWA
Mr. Han Fang

, DWA Level 1 Certified Mentor

DWA, a tri-level and multi-dimensional whisky knowledge and tasting experience
Diageo Whisky Academy is sometimes referred to as the "China Europe International Business School" within the whisky industry. Twenty senior Scotch whisky experts, including the world's leading whisky gurus

Charles MacLean, Dave Broom, Dr. Nick Morgan

, and

Mr. Sam Lu

, chief consultant of the Diageo Whisky Academy, have spent years perfecting a three-level course meant to precisely grade the understanding and appreciation of Single Cask Single Malt Scotch – a must have insight for all whisky lovers looking to refine their tasting experience.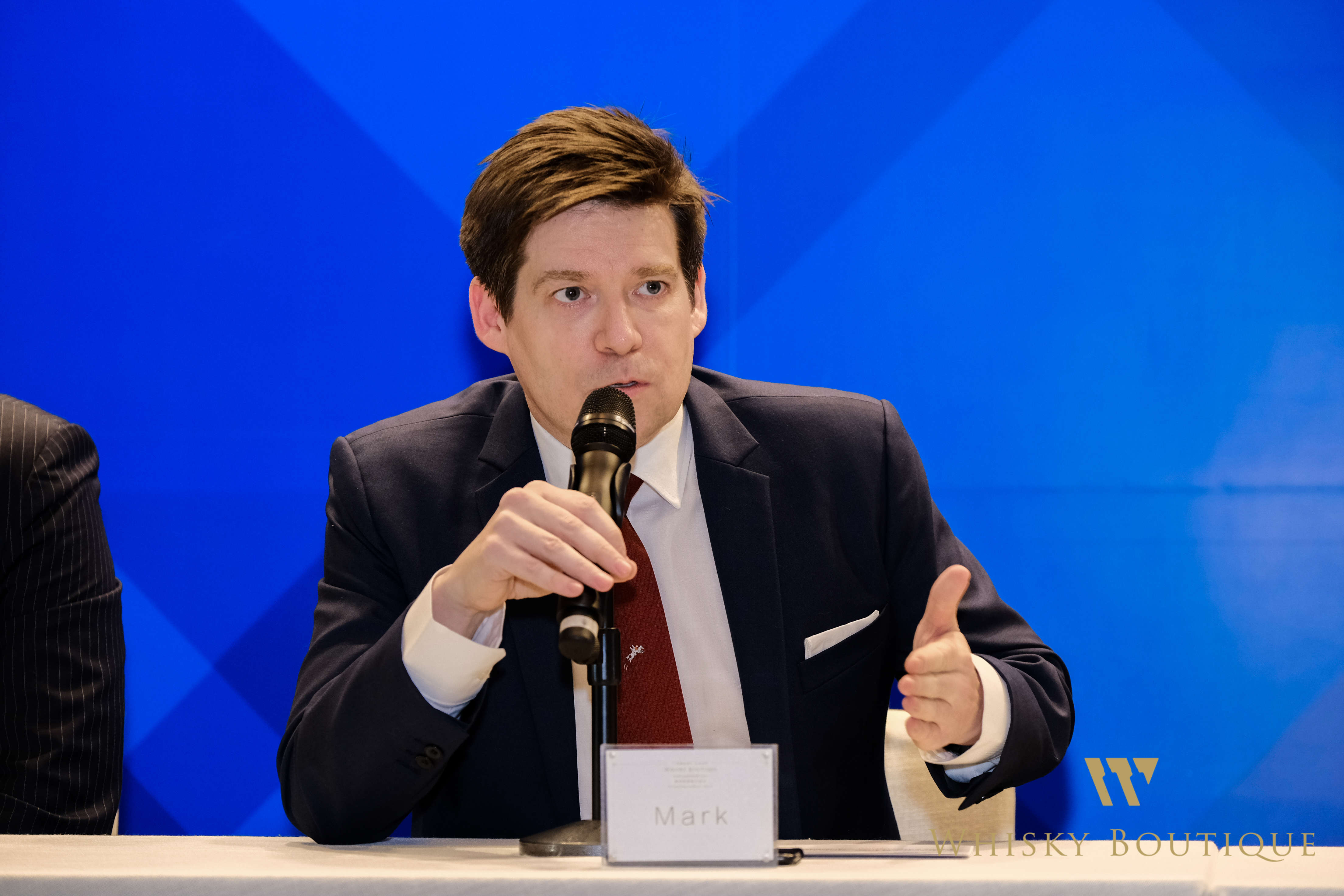 General Manager of Diageo (China)
A Ten-year DWA Penetration Strategy
Mr. Mark Edwards

, General Manager of Diageo China, speaking to China's soon-to-be first DWA branch in Guangzhou, China, commented:

"Scotch is vibrant in China, and for the foreseeable future, whisky in itself will no longer satisfy consumers. The first DWA branch is one of the main initiatives launched by Diageo in Greater China that will continue through the next decade. Maintaining a leading role in the dissemination and promotion of whisky culture is a necessity, but building a communicative sharing platform for whisky lovers seeking to "progress further" is most paramount.

Diageo has always sought out a partner with the same vision for the Chinese whisky industry, and TRIWIN, specializing in high-end whisky and single cask consultant professional services, fills that void with long-term investments in whisky education and experience-backed strength through cultural and social integration meeting international standards. We have full confidence in the China DWA penetration strategy for the following decade."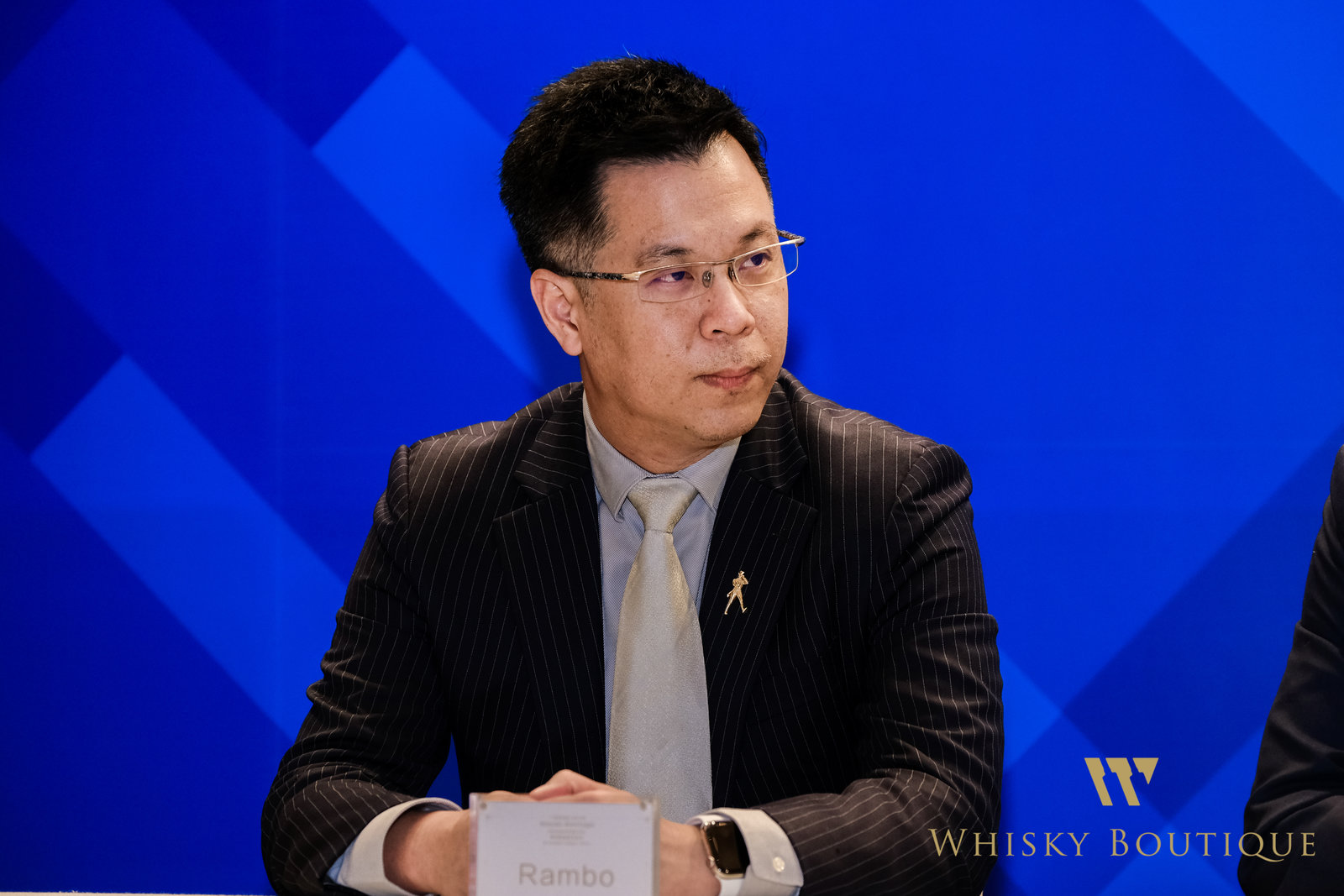 Marketing Director of Diageo (China)
The World's Biggest Economic Bay-zone
Mr. Rambo Chang

, Marketing Director of Diageo China, commented:

"DWA - The first branch in China's Greater Bay Area has been signed for and established, marking the intensive scope of whisky culture of China and Guangzhou. We look forward to the DWA's first branch, led by Mrs. Vivi Shen, Honorary Advisor of DWA, and its predicted role in leading whisky lovers to newfound knowledge in one of the world's biggest economic bay-zone."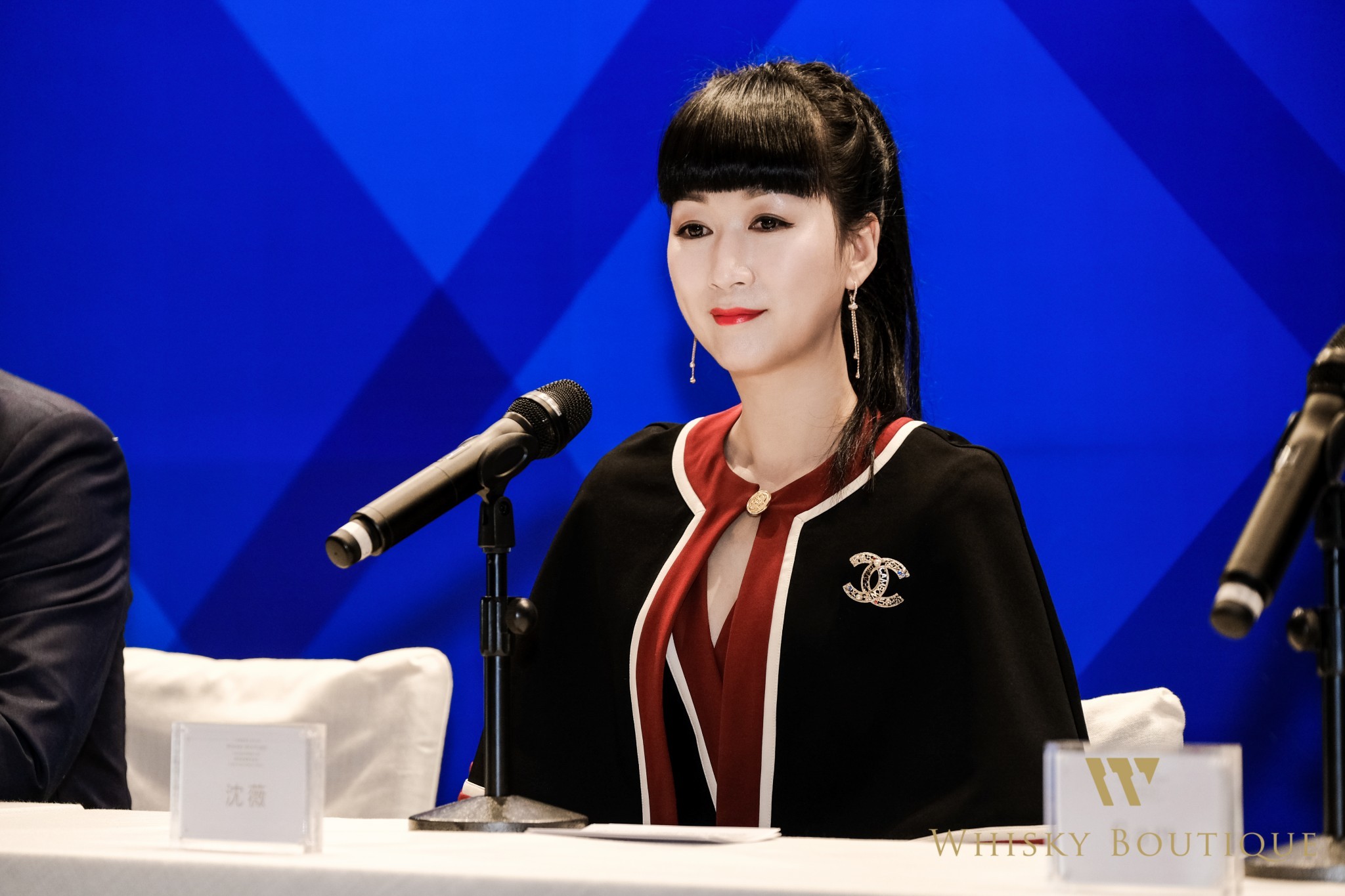 General Manager of TRIWIN
High-end Consumers Thirst for Knowledge on Scotch Whisky
Mrs. Vivi Shen

, a DWA Honorary Consultant and General Manager of TRIWIN, expressed full confidence in the strategic cooperative, saying:

"Chinese whisky consumers have deepened their desires in terms of professional requirements for whisky consultant service providers in recent years. Among first and second tier cities, in-depth whisky enthusiasts are no longer satisfied with online advertising exposure. Specifically, in high-end and single cask categories, we are seeing strong desires for the strengthening of professional understanding.

Level 2 & 3 DWA courses entered the Greater China region in a timely manner three years prior, becoming a prioritized source for advanced consumers to acquire whisky expertise. TRIWIN is deeply impressed by the experience of collector services provided by the "Guangdong, Hong Kong and Macao" Greater Bay Area. At this time, we have an opportunity to deepen whisky knowledge and tasting experiences for the majority of high-end whisky consumers, while combining existing culture with the DWA penetration strategy, the world's

leading premium drinks company

. I believe that in the future, we can build a solid foundation for the cultural exchange bridge for whisky in Greater China. "

DWA APP authorized contract witness;
Chief Consultant - DWA, L3 Mentor of DWA
"Expanding Quantity" Will Go Hand in Hand with Quality
Mr. Sam Lu
,
Chief Consultant - DWA
,
L3 Mentor of DWA commended:
"Toward the end of 2016, I was fortunate to be the principal consultant of DWA, and participate in the development of the DWA systematic structure. Throughout my consulting, I assisted in the compilation of DWA Level 1, Level 2,Level 3 course materials & exam questions, and trained respective DWA Level 1 and Level 2 instructors. I truly believe that Diageo, the world's leading premium drinks group, is responsible for whisky lovers in Greater China. The entire team abandons typical constructs and uses the authentic taste of spirits as a springboard during DWA experiences in more than 40 cities across the country.
Participating in the official signing ceremony today in the capacity of a signing witness, I really felt honored and dignified. Over the past three years, DWA's primary response signaled by "quality performance" has endured.
At this moment, "quantity extension" will go hand in hand with quality.
China has remained a country with a strong spirits culture since ancient times. It is believed that with the high-quality whisky sharing content of DWA APP, the cities of Greater China will be able to converge on the essence of spirits culture. "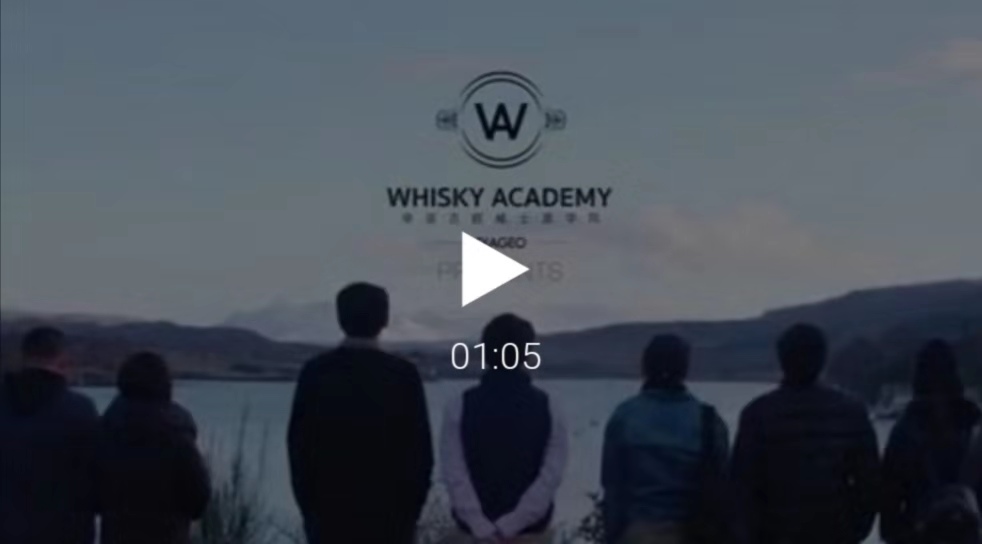 Instructing Video of DWA L3 students
DWA, the initial branch in the Bay Area, will provide an unprecedented and immersive whisky experience for whisky lovers,

most notably the Introduction to DWA L1 Whisky – a tour commissioned by Diageo DWA.

Whisky lovers can sign up for the DWA L1 Whisky Discovery Tour and take a guided trek into the magnificent world of whisky for an uncharted sensory experience.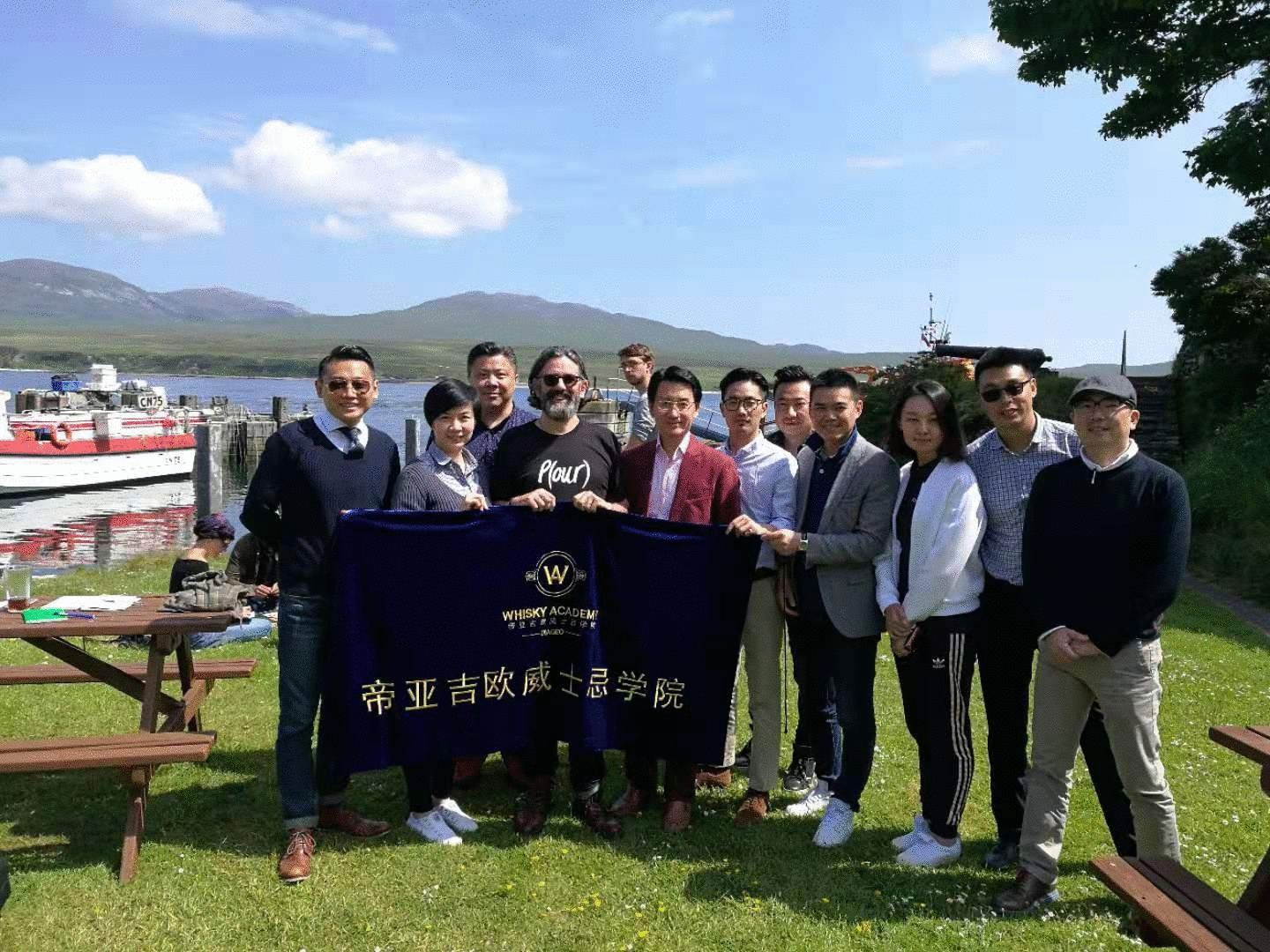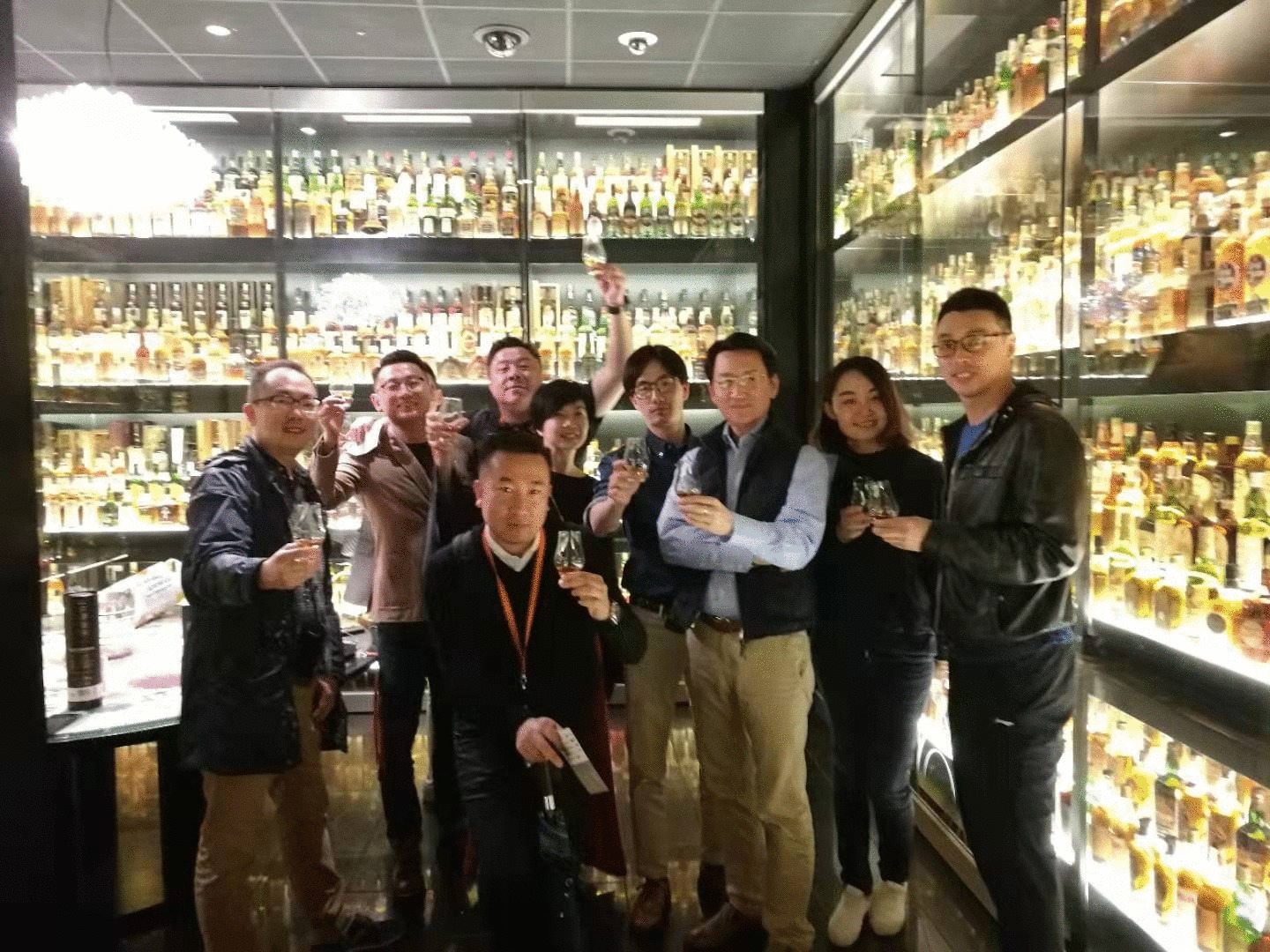 Mr. Dave Broom
,
DWA Board Director
Mr. Sam Lu

,
Chief Consultant - DWA, L3 Mentor of DWA
Photos with DWA L3 students for 7 days study in Scotland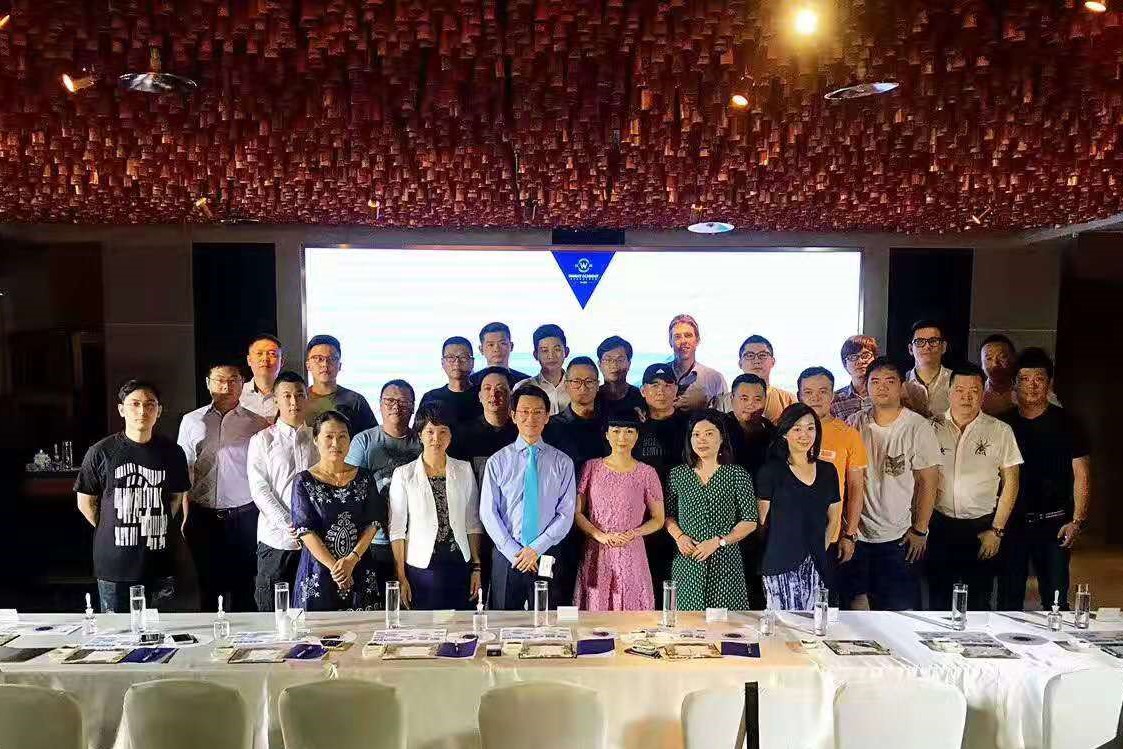 Group photo taken in Beijing
DWA L2 experiencers from more than 20 cities across China
Instructors from the DWA APP, are all professional instructors who have completed at least 4 to 6 months of professional certification training.
Tri-level, multi-dimensional whisky courses including:
L1 Discover the World of Whisky
L3 Pilgrimage to Scotland
After surpassing the first stage in the tri-level multi-dimensional whisky cultural experience,

whisky lovers can continue to the advanced experience of L2's Road to the Masters and furthermore, L3 Pilgrimage to Scotland

. All of this will be coordinated through the "LoveWhisky" Public WeChat Account, under the personal guidance of a team of Professional Lecturers from DWA.

In the future, this immersive experience space will become an ideal destination for whisky lovers to exchange ideas and tasteful opinions, and a cultural exchange center for whisky that will promote the development of whisky culture in Guangzhou, throughout China, and even around the world.
DWA Level 1 Official Certificate
-End-