2018 Diageo Special Releases Collection Preview Event For TRIWIN Private Whisky Collectors
Witnessed worldwide be whisky enthusiasts in London,the Diageo 2018 Special Releases Collection, is now intertwined with TRIWIN to be an exclusive partner in the preview event for private collectors at Whisky Boutique in Guangzhou.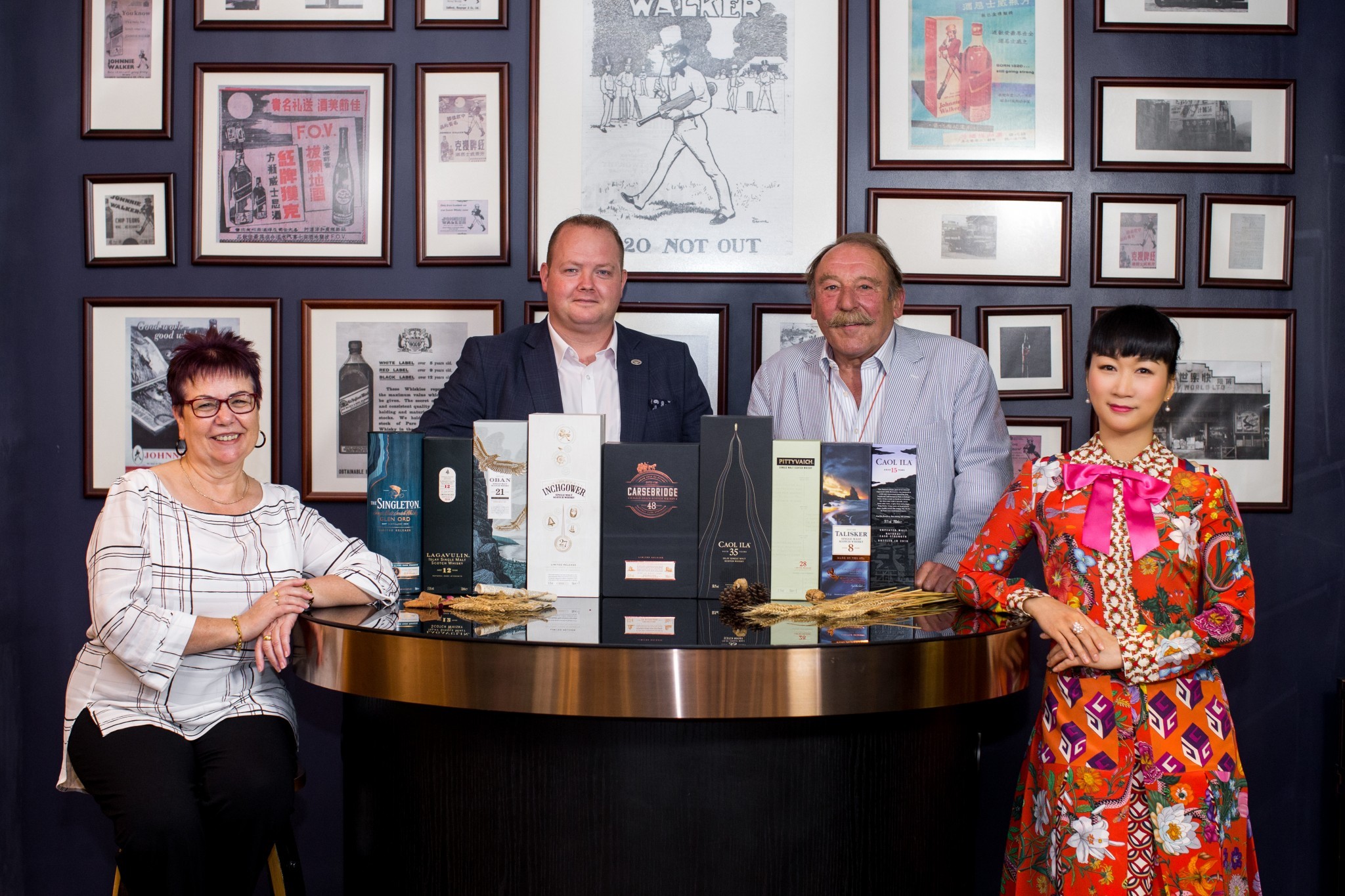 Ambassador of Diageo Single Malt Global Brand, Mr. Donald Colville, along with Ms. Maureen Robinson, Master of Malts for The Singleton, and Mr. Charles MacLean, Scotland's leading whisky expert, all recognized Global renowned whisky masters. They came from Scotland to Guangzhou to participate in the preview event for expressing insightful views of the 2018 Special Releases Collection with private collectors in Greater China.
Donald Colville, Diageo's Global Malts Ambassador, said, "The Special Releases launch is a highlight in our whisky calendar year. It's a collection that allows both knowledgeable whisky fans and those new to Scotch to hunt out truly unique limited editions. The range delivers memorable taste experiences unlike any other and the exceptional variety and quality of whiskies in this year's collection will not disappoint."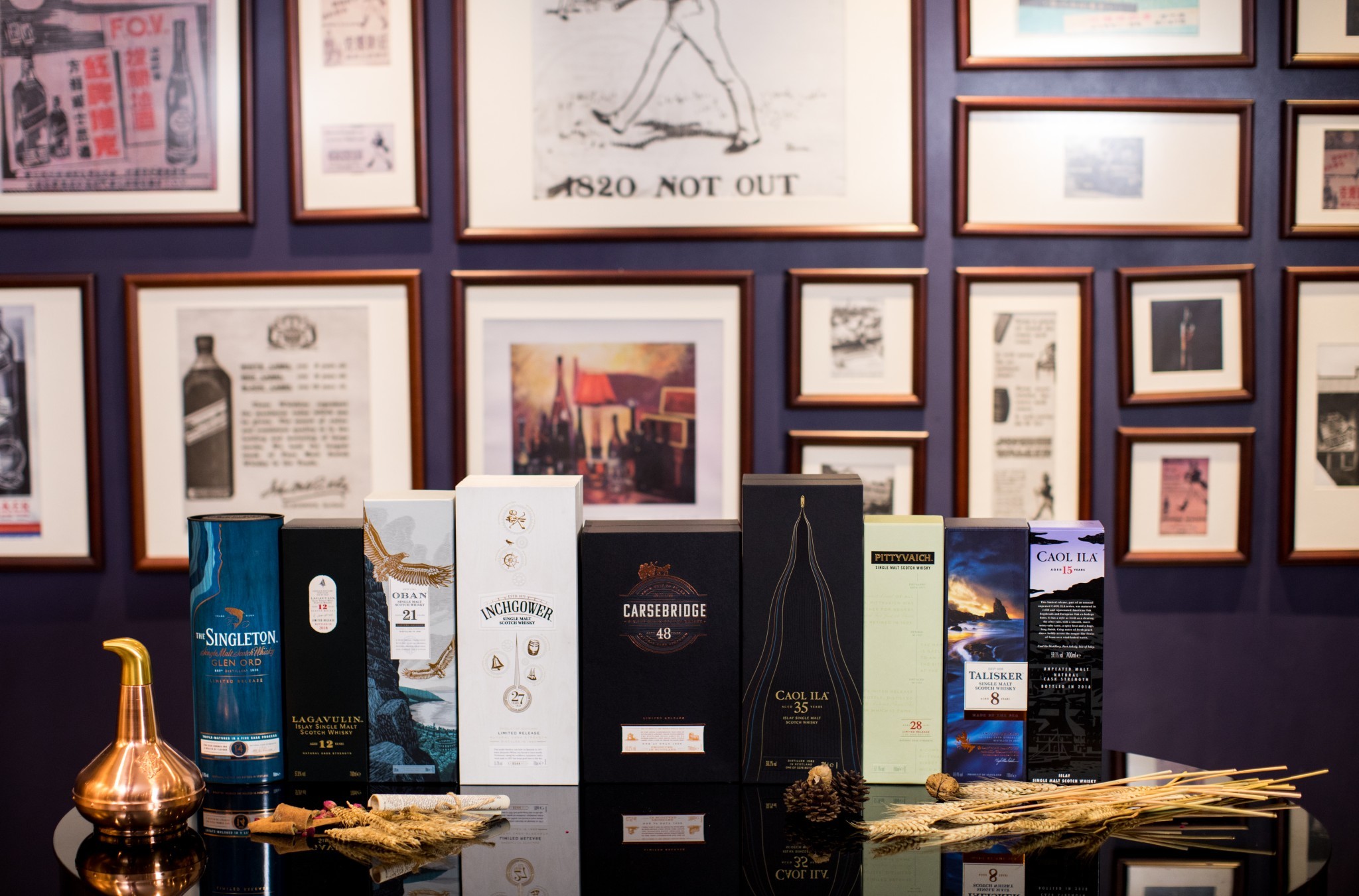 Vivi Shen, General Manager of TRIWIN, said: The Special Releases collection encompasses some of the rarest and oldest whiskies from classic, lesser known and often closed distilleries. Each whisky within the range offers complex flavours of the highest quality, representing a fragment of Scotch Whisky history. We at TRIWIN are delighted to introduce this special limited release for whisky connoisseur
s in China."
Preview List Of The 2018 Special Releases Collection :
CARSEBRIDGE 48-year-old

ABV: 43.2%

Region: Lowland

Refill American oak hogsheads

Limit of 1,000 bottles
PITTYVAICH 28-year-old

ABV: 52.1%

Region: Speyside

Refill American oak hogsheads

Limit of 4,680 bottles
THE SINGLETON OF GLEN ORD 14-year-old

ABV: 57.6%

Region: Highlands

Refill American oak hogsheads and exbodega European oak butts followed by a unique maturation and marrying process

Limited Release
INCHGOWER 27-year-old

ABV: 55.3%

Region: Speyside

Refill American oak hogsheads

Limited of 8,544 bottles
OBAN 21-year-old

ABV: 57.9%

Region: Highlands

Refill European oak butts

Limited Release
CAOL ILA UNPEATED 15-year-old

ABV: 59.1%

Region: Islay

Refill and rejuvenated American oak hogsheads and ex-bodega European oak butts

Limited Release
TALISKER 8-year-old

ABV: 59.4%

Region: Islay

First fill ex-Bourbon American oak hogsheads

Limited Release
LAGAVULIN 12-year-old

ABV: 57.8%

Region: Islay

Refill American oak hogsheads

Limited Release
CAOL ILA 35-year-old

ABV: 58.1%

Region: Islay

Refill American oak hogsheads and refill European oak butts

Limit of 3,276 bottles