Decoding the 40Yo Brora, a Ghost Distillery: a Dialogue with Master Charles MacLean, 200th Anniversary Limited Edition
To commemorate two centuries in the lifetime of Brora distillery, TRIWIN invites Master Charles MacLean, a world leading whisky expert and Mrs. Vivi Shen,whisky collection adviser, to lead a dialogue at Whisky Boutique Guangzhou. This dialogue included topics for Chinese whisky collectors and connoisseurs, covering the essentials of the 40Yo Brora 200th Anniversary Edition - the oldest ever release from ghost distillery Brora.
Click on the picture to watch a dialog between Master Charles MacLean & Mrs. Vivi Shen
Photo: Mr. Charles MacLean led the tasting and in-depth observation during Triwin VIP tasting event
A Treasure from the Golden era of Brora's Past
"In 2020, Brora's gates will open after 36 years of silence, following a meticulous brick-by-brick restoration currently underway to bring the legendary whisky house back to life. The words "Ghost Distillery" will gradually blur in the foreseeable future, but at the epicenter of the new & old, the 1978 distilled 200th anniversary Brora 40 offers a rare glimpse into a golden era of Brora's past.
Spanning across 200 years, Brora distillery has not only set a historical milestone in Scotch flavor, but simultaneously won the applause of countless whisky collectors with its distinctive waxy & floral characters. This style has become an important core element of super whiskies." -
Charles MacLean
,
Master Charles MacLean, World Leading Whisky Expert
"As a professional whisky collection adviser, with whisky expert Mr. Charles MacLean, we and many others are thrilled to witness a reopening of Brora distillery. This also makes today's last batch of Brora's 40-year-old, drawn from a dozen casks of vintage stocks from 1978, the perfect ending. I believe I'm speaking for Scotch connoisseurs around the world, when I say we'd cherish an opportunity to see and acquire a memory of golden era of Brora's past.
Today, I am honored to have such an evocative conversation with the Master Charles MacLean. We are all very eager to witness new discussions and milestones on high-quality whisky in the future." -
Mrs. Vivi Shen
,
Whisky Collection Adviser, General Manager of Triwin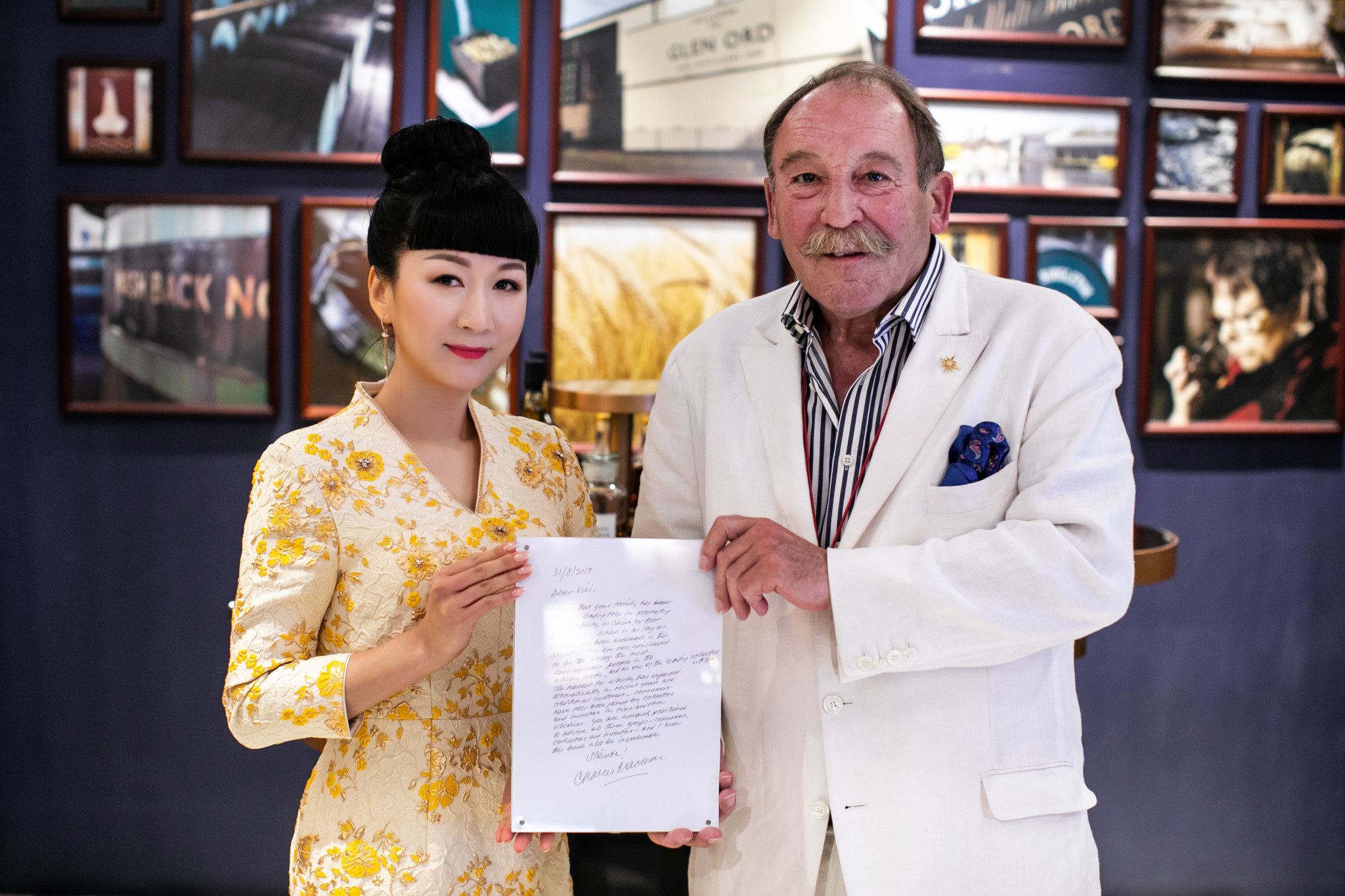 Photo: Mr. Charles MacLean,the world's most authoritative whisky writer who has researched and written Whisky Books for nearly 30 years, offers the unique perspective of a Chinese whisky collection advisor and highly recommends Mrs. Vivi Shen's first ever book on whisky collection.
A Glance at Brora 40 Yo, 200th Anniversary Limited Edition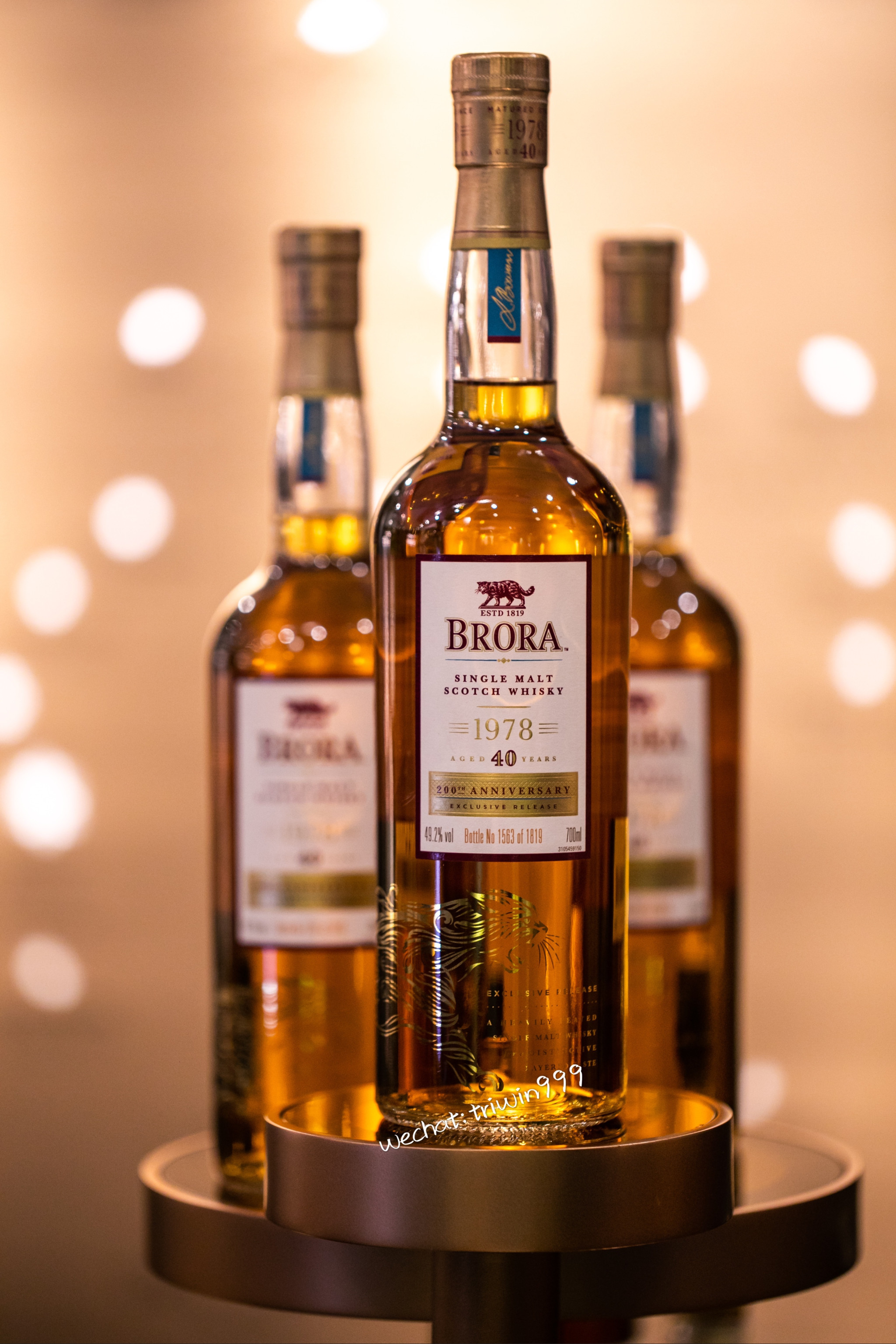 A Mysterious Waxy Character, Core of the Distillery's Legacy
Brora distillery, located on the coast of Sutherland in the Northern Highlands of Scotland, maintains a mysterious waxy texture intertwined into its century-old heritage. In both the past and present, a consistent character is sustained with long-term maturation in oak barrels making for hints of beeswax aroma, which ultimately works towards a well-rounded and silky body.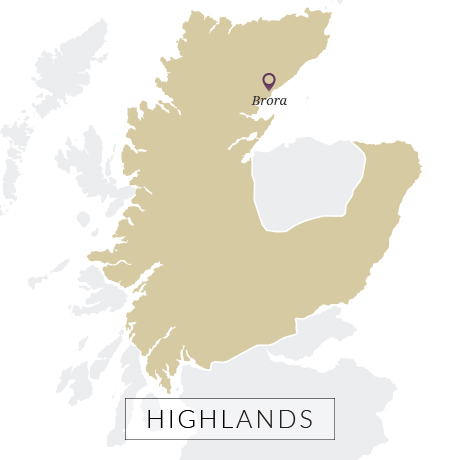 Era of the Past Century, Dominated by the Iconic Peat & Smoke Character
In an era dominated by Brora's "heavy peat and smoke style" we are seeing solidity as the style has become a distinctive indicator for worldwide whisky collectors and connoisseurs when hunting for treasure. In the eyes of the whisky collectors, Brora is more than a single malt whisky, it represents an era of peat & smoke across the last century and a classical memory of Brora's golden era.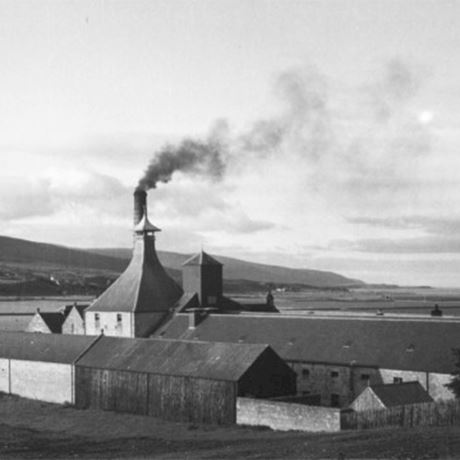 Dr. Craig Wilson Makes Tribute to Legendry Distiller Brora for Tracing Back a Memory to its Golden Age
In 2020, Brora's gates will reopen after some 36 years of silence. In welcoming this new era and celebrating the past craftsmen that contributed to Brora's 200-year history, this 40-year-old expression will meet its release. Diageo Master Blender Dr. Craig Wilson personally selected just twelve American oak hogshead casks from Brora's vintage stocks to deliver a moment of the distillery's history - The Age of Peat.
In culling the casks for this release, Dr. Wilson worked alongside the Diageo Archive Team that previously unearthed the original Brora production records as part of their ongoing work to assist in the distillery restoration. This gave the master blender a basis from which to identify Brora's peak years. Following a careful nosing of the individual casks, Dr. Wilson made his selection: a 1978 40-year-old single malt of immense complexity that perfectly reflected this moment of Brora's past.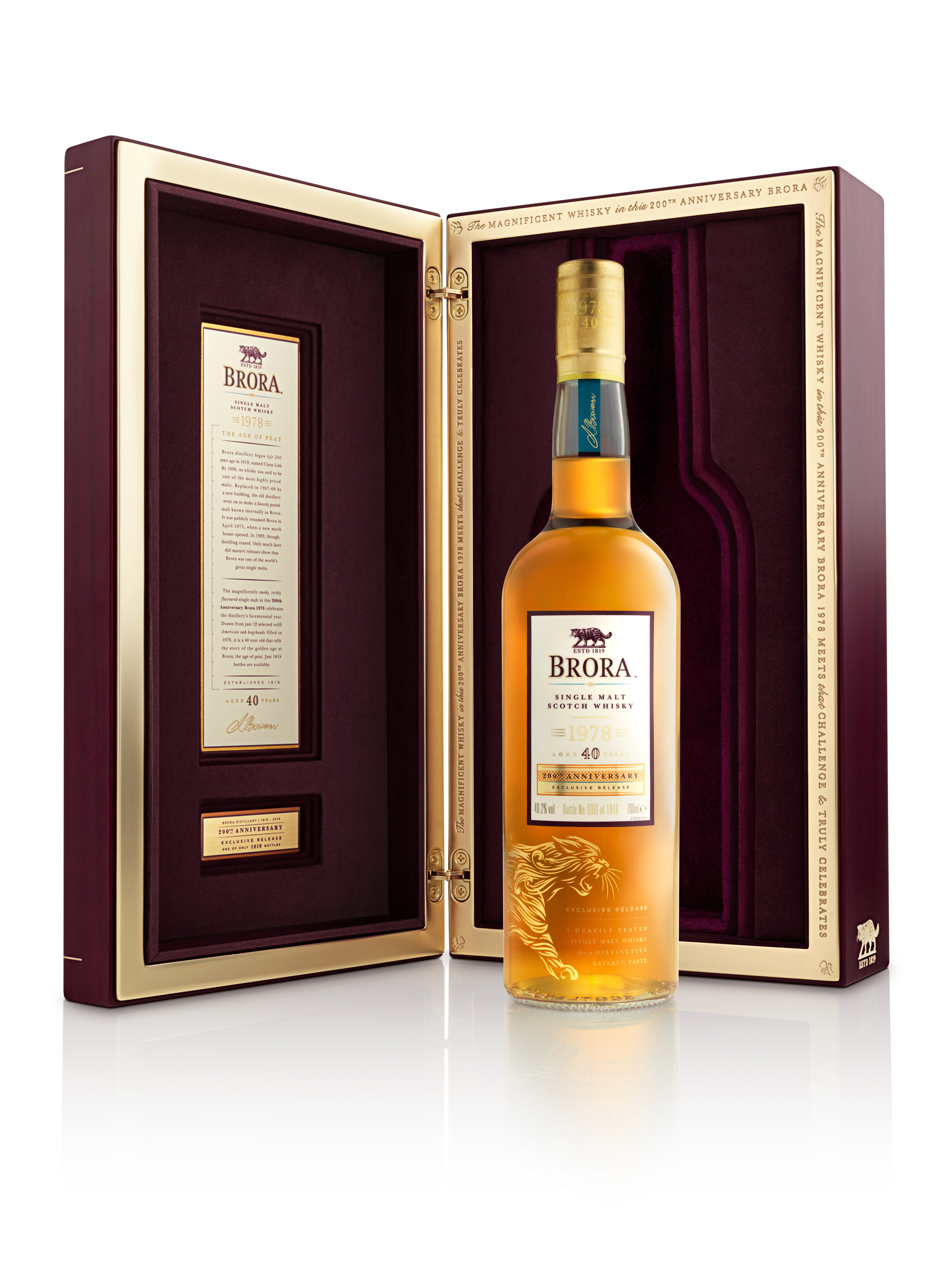 Brora 40-year-old (200th anniversary limited edition) distilled in 1978, is bottled at an ABV of 49.2% .
Each of the 1,819 bottles are individually numbered. Encased in a deep burgundy velvet display, the bottle is adorned with the Brora emblem of the Scottish Wild Cat – crest of the distillery's founder, the Duke of Sutherland.