F2223 TRIWN CHARITY Public Welfare Activities┃Pursuing the sustainable development of the whole society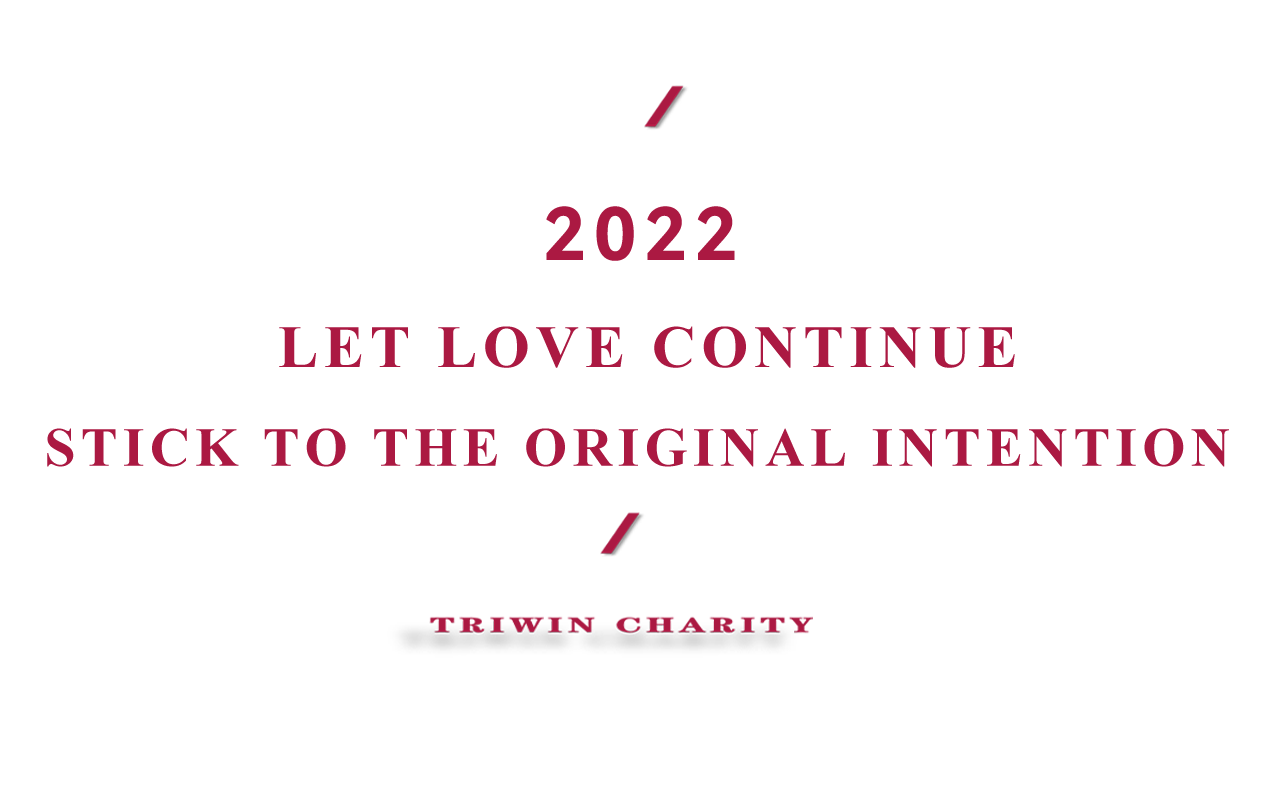 ↑ Love Grandly, F2122, Forge Ahead

Public Welfare Activities for Poverty Alleviation

Triwin charity work team in rural areas
_
Focus on love education
care for children's future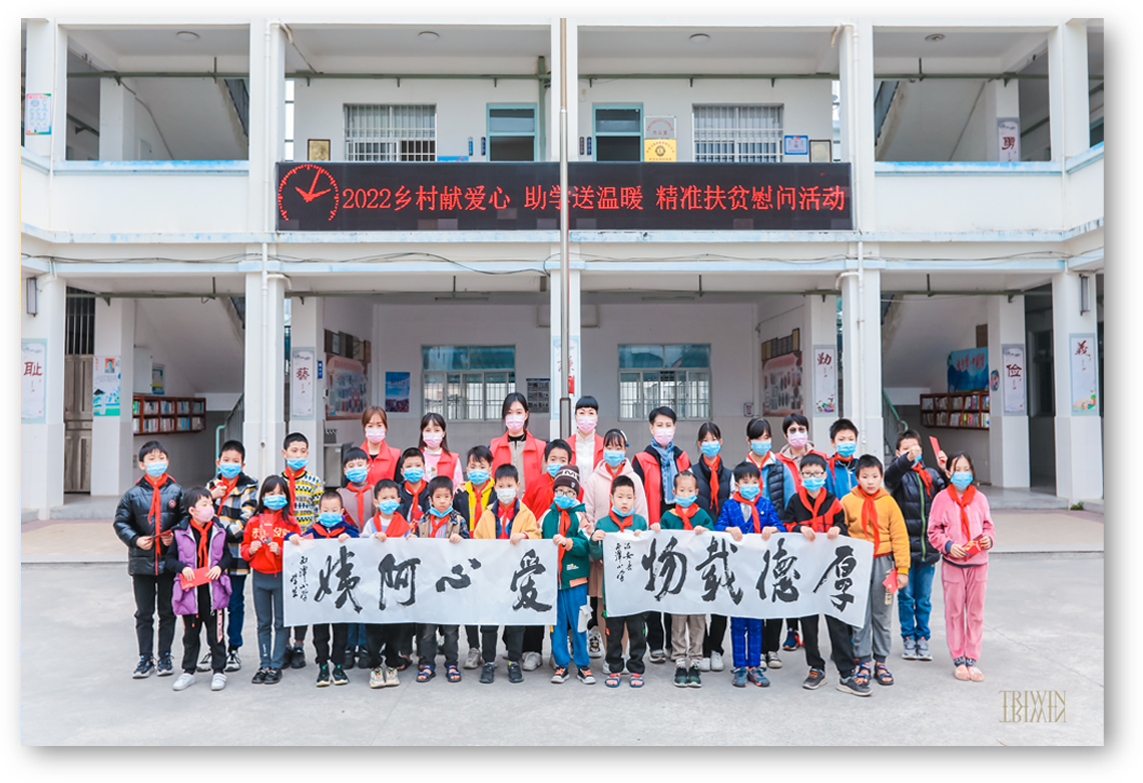 Care for children, care for growth
TRIWIN CHARITY VOLUNTEER TEAM in order to commit to the sustainable development of public welfare undertakings and protect the dreams of rural children, Triwin charity volunteer team came to remote villages in rural again and insisted on the continuation of love.
Children are the future of the country and the hope of the nation. The physical and mental health of rural children is directly related to the future development of the country.
Triwin public welfare activities to support education around the connotation of "love education" are carried out to escort the healthy growth of children.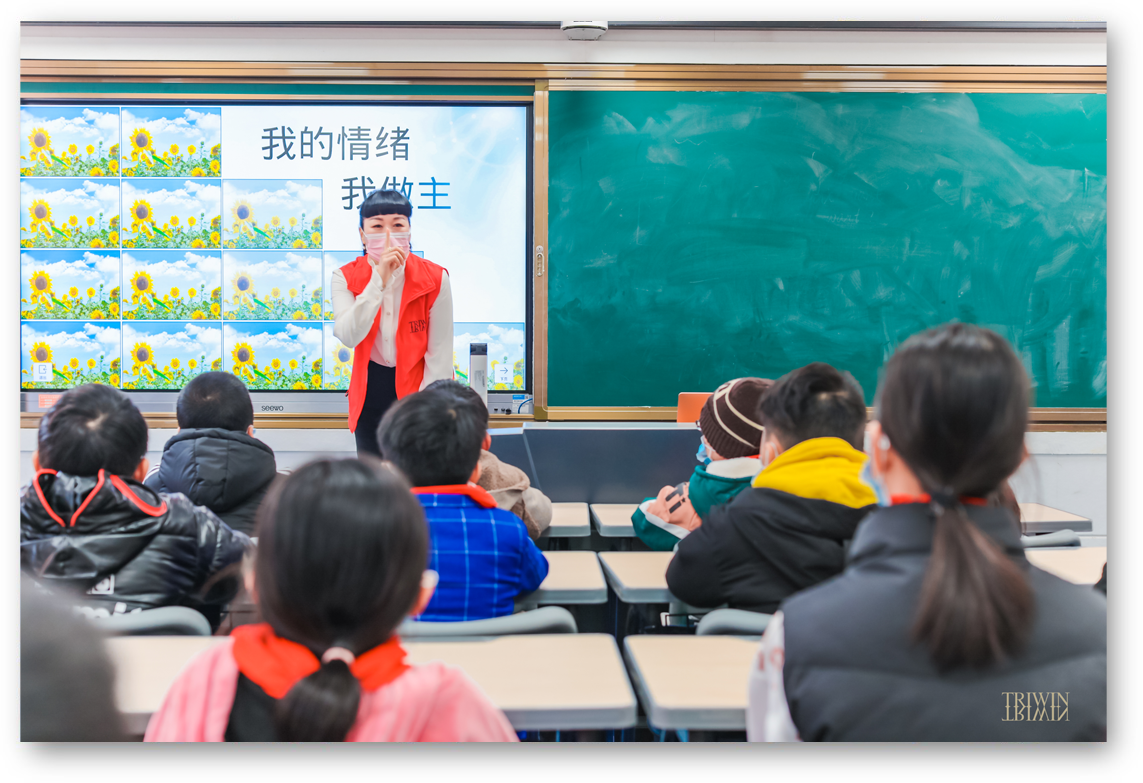 Mrs.
Vivi Shen has conducted a special designed interactive course
With " Mastering our own emotions" as the theme of this growth education, Mrs. Vivi Shen, the specially hired-off campus counselor of the school, adopted a form of theme class meeting which is to let students explore, release and share their internal emotions in simulated situational games, truly express their thoughts and emotions, and learn to regulate their emotions, and also made them learn to distinguish between positive emotions and negative emotions, as well as to improve the ability toward emotion mastery.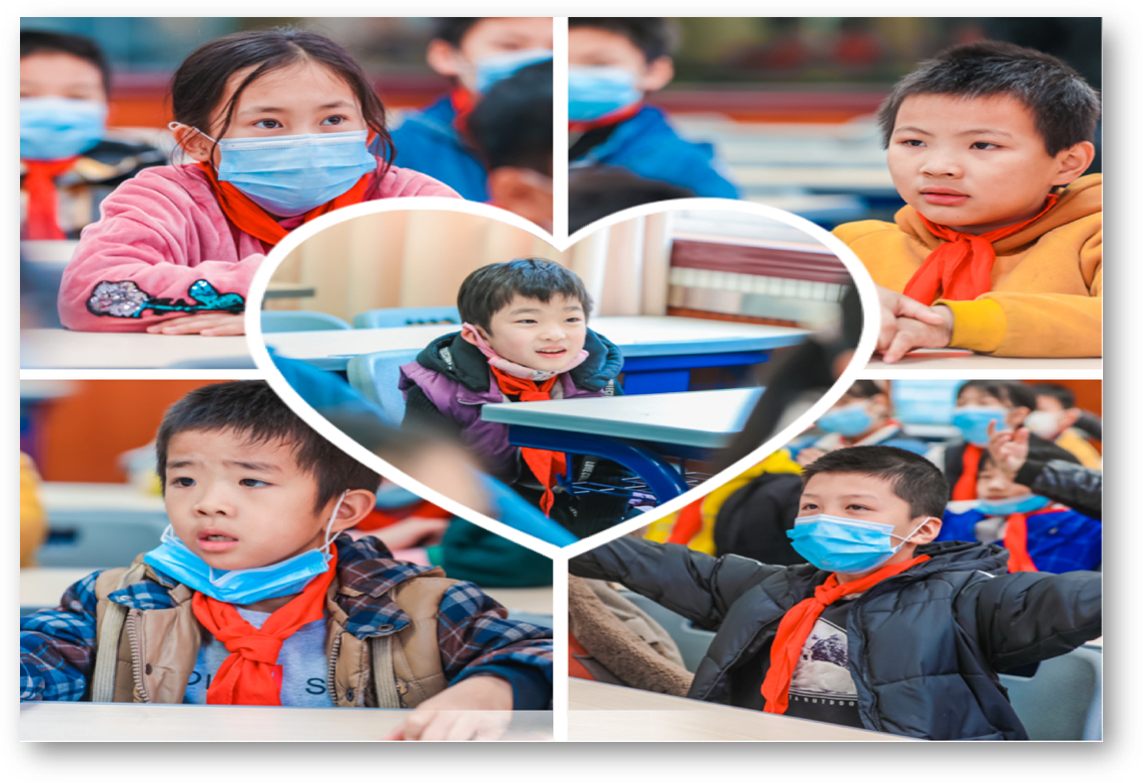 special designed interactive course


_
Accurate docking and assistance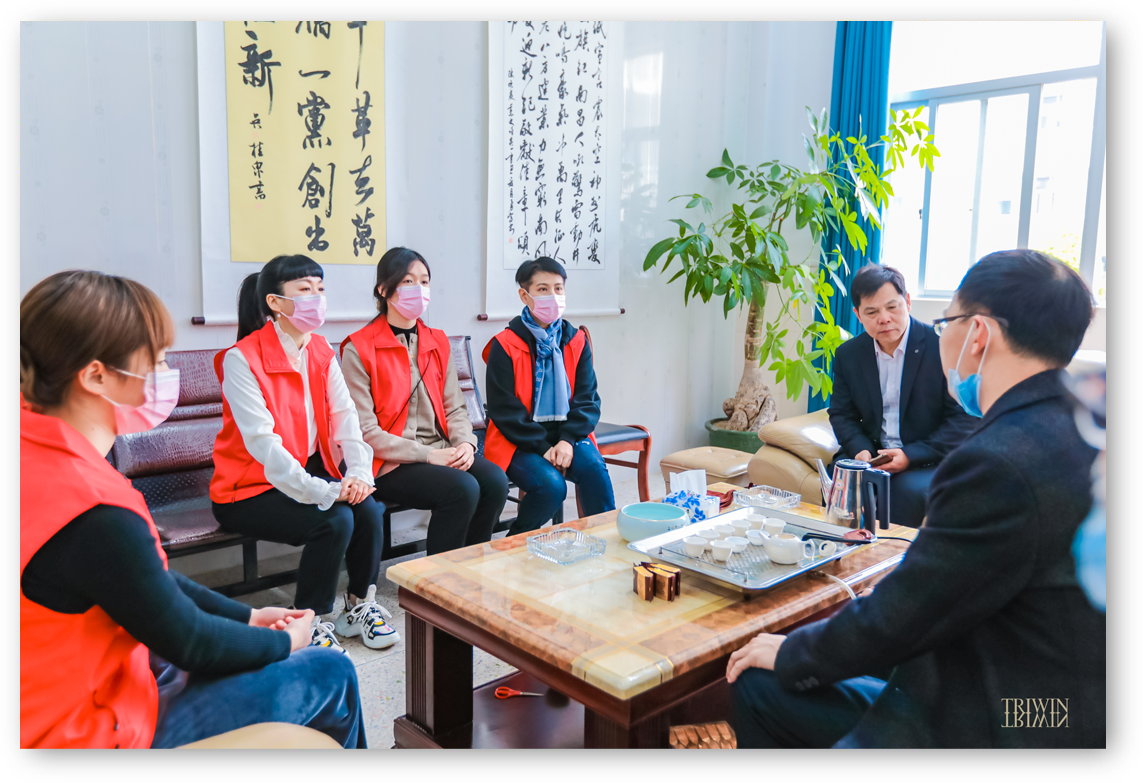 TRIWIN CHARITY Volunteer Team Joint explore the needs of assistance at this stage

Local leading cadres in rural areas have made great strides in effectively helping communities by linking them with management mechanisms that help bridge the gap in rural areas have devoted all their efforts to establish a management mechanism, strengthen the assistance system, and standardize the registering,It has laid a solid foundation for continuously promoting assisting and helping with communities who face difficulties.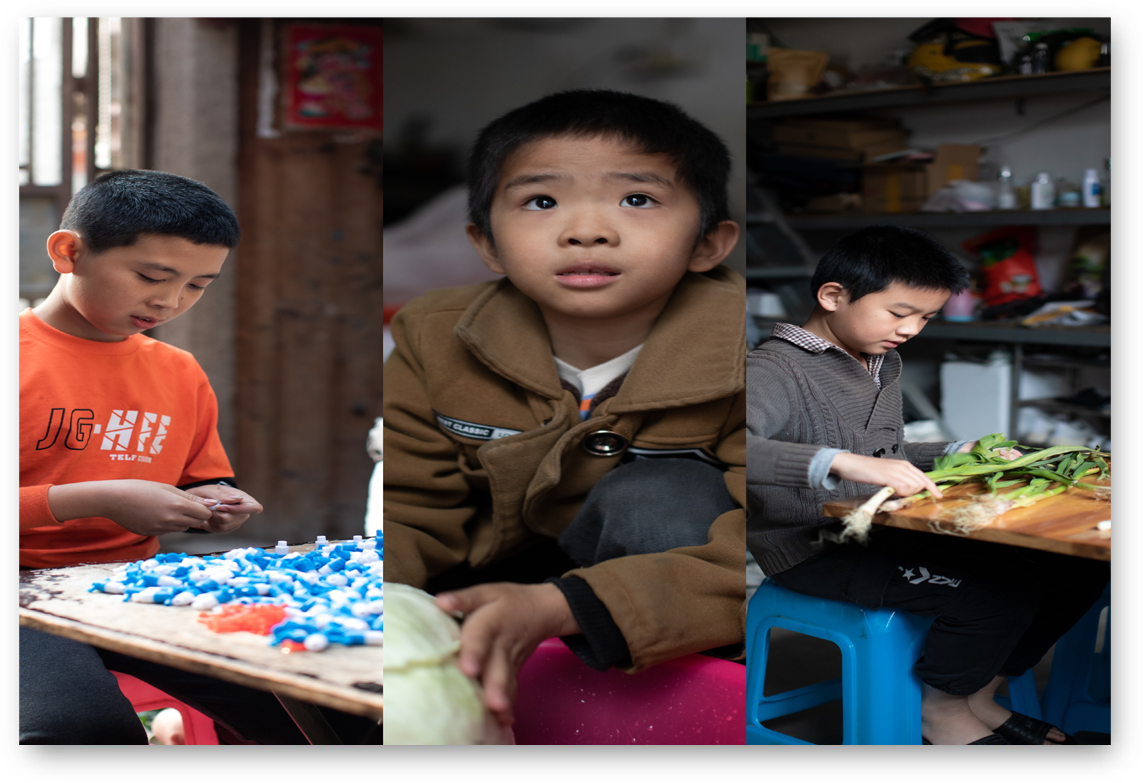 Grounded house-to-house charity inspection

_
Special emergency relief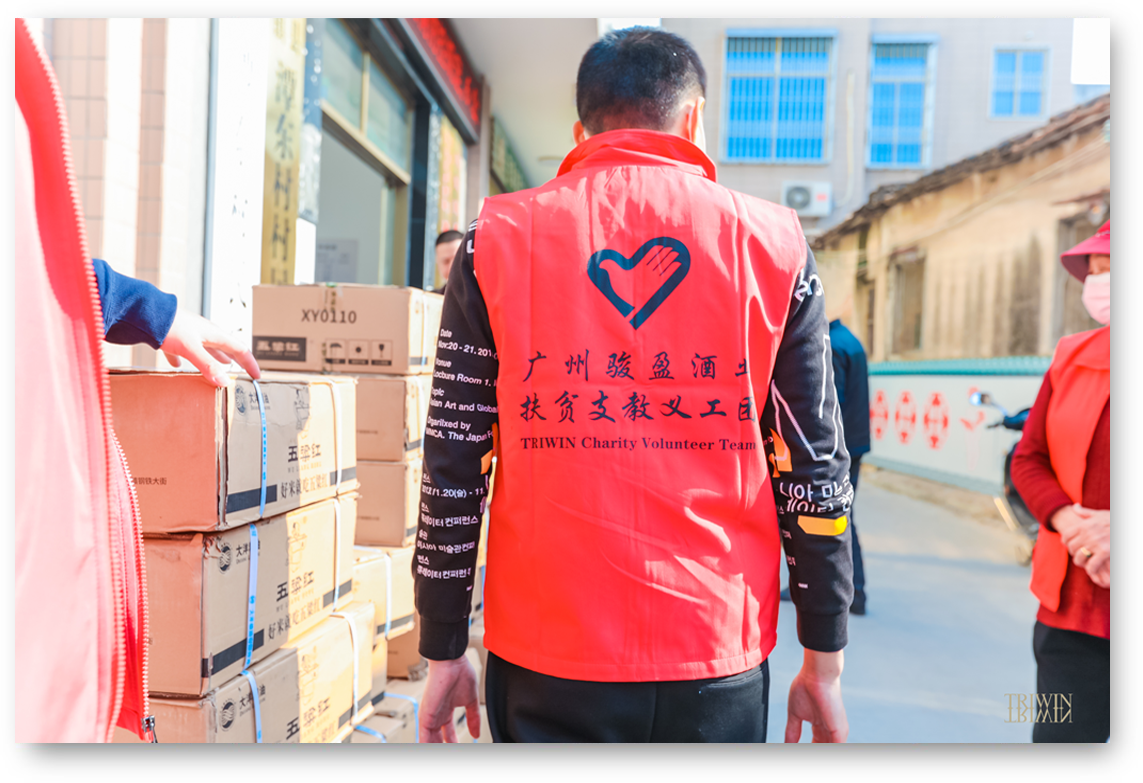 TRIWIN CHARITY Volunteer Team
Joint with local officials to explore the needs of assistance at present stage
TRIWIN CHARITY Volunteer Team has established a special help group for families in urgent need of assistance to ensure the high standard of assistance work and the efficient implementation of specified projects. They carried out targeted assistance to the people who meet difficulties, and lend a helping hand in time, so that families in help can truly feel the warmly care from a responsible social interprise.
targeted financial support projects follow up

_
Triwin charity and social responsibilities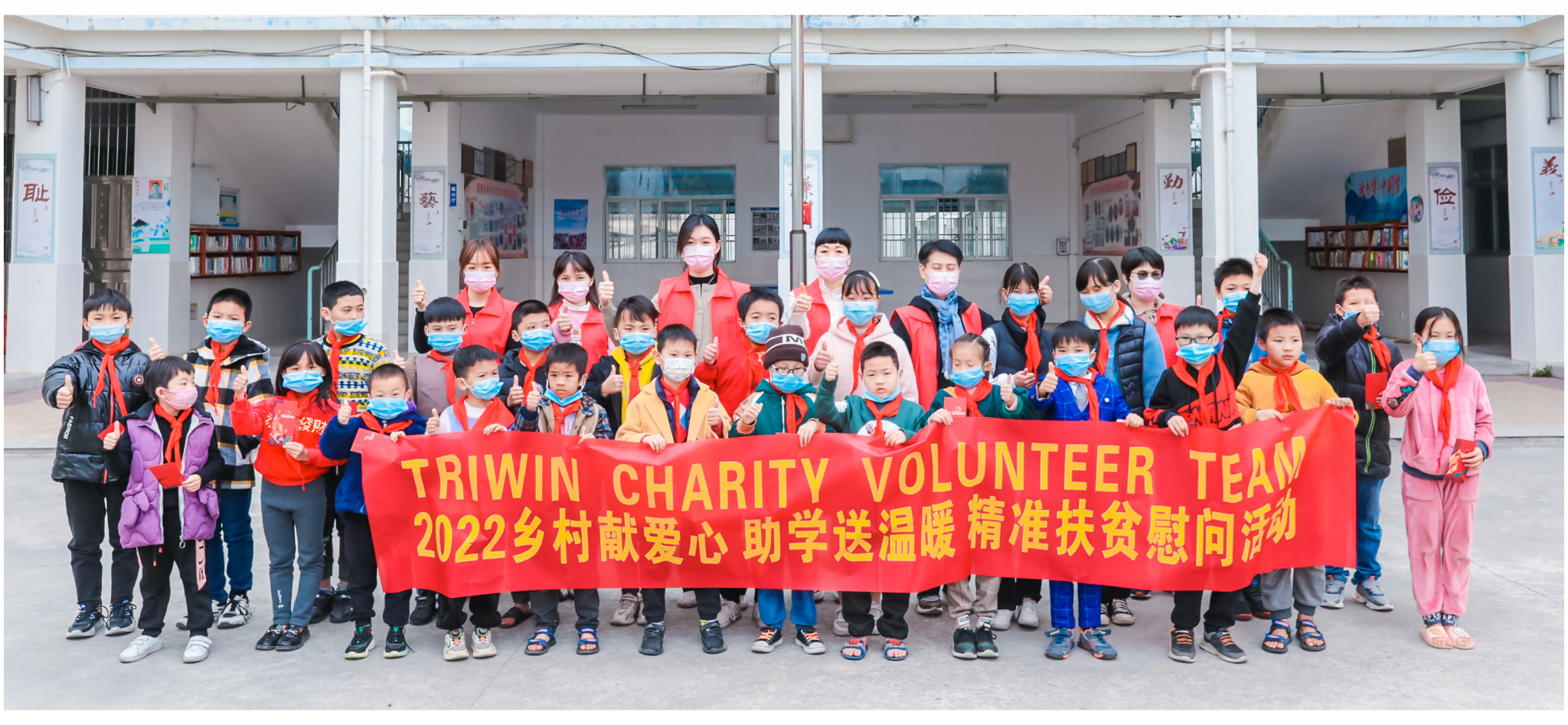 Public welfare assistance on campus
At the beginning of January 2022, Mrs. Vivi Shen led all the volunteer team to jointly perform the main task - continuously follow up the listed and tracked rural assistance objects.

Based on the new era of Geography in Guangdong, Hong Kong and Macao Greater Bay Area, Triwin Corporation should not only take social responsibility, but also actively explore effective ways to create sustainable social responsibility contributions, and gradually deepen its own enterprise's ability to fulfill social responsibility.

With regard to sustainable social enterprise practice and charity, TRIWIN pledges to continue fostering in-depth and open-minded learning from Diageo group, Edrington group, Pernod Ricard and other well-known international groups at home and abroad.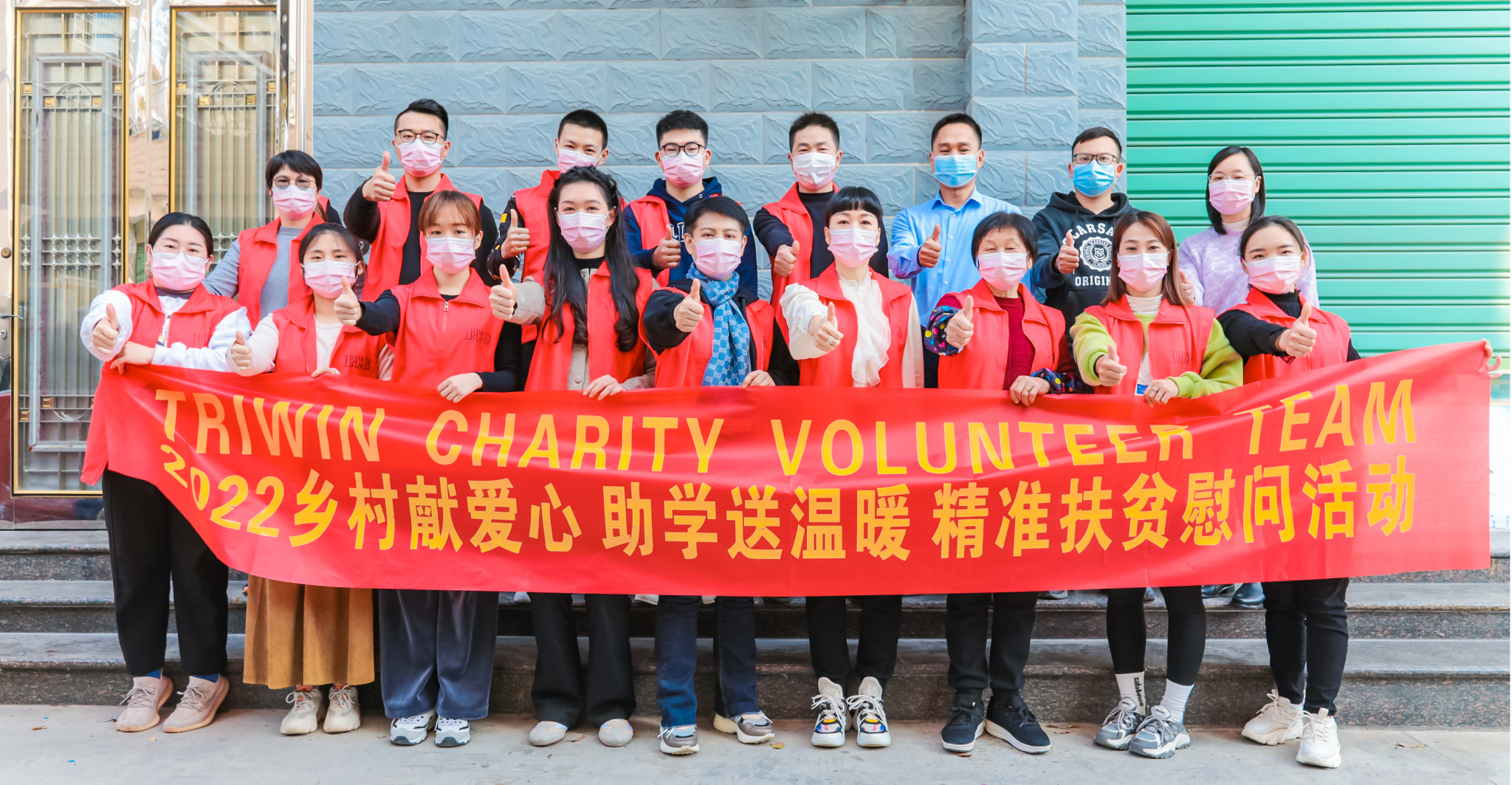 TRIWIN CHARITY
Adhering to the core values of "Acting with Integrity" & "Sharing the Goodwill"and go under the guidance of the corporate culture of "symbiosis and sharing", Triwin Corporation adheres to the way of corporate responsibility, emphasizes the dual track parallel of corporate ethics and business ethics, takes the practice of corporate social responsibility as its own responsibility, and continuously accumulates energy for social sustainable development.
TRIWIN CHARITY has funded a project to provide quality education and opportunities for aspiring students in rural communities. There are more than 800 needy families that have benefited through the project. In fact, some of those families have already graduated from college successfully and embraced new lives.